Read Time:
2 Minute, 2 Second
On March 11, 1917, the Folia, was en route from New York to Bristol, and traveling off the coast of County Cork when she was torpedoed and sunk by the German submarine U-53 with the loss of seven lives.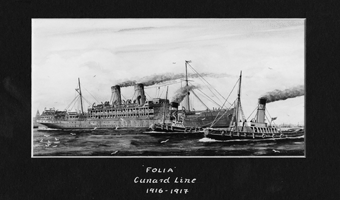 We permission, we are pleased to include information from the INFOMAR project about where the ship is located.
LOCATION
The Wreck is Location 7km South of Ram Head. Coordinates -07° 41' 20.77" W 51° 52' 51.82" N and at a water depth of 33 m.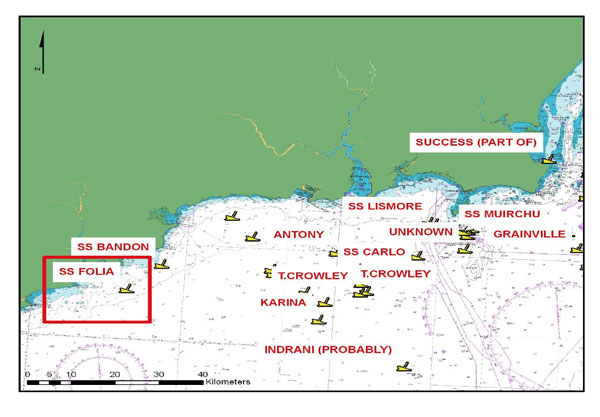 DIVE INFORMATION
The SS Folia lies in a general sea depth of 33m and is orientated almost E-W and is badly broken up. A few high points remain including the bow area, the boilers, and the stern area consisting of the rudder and small antiaircraft gun.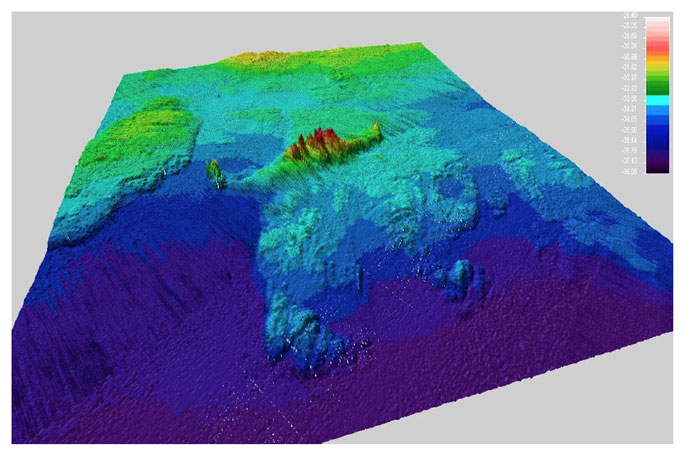 Wrecks over 100 years old and archaeological objects found underwater are protected under the National Monuments (Amendment) Acts 1987 and 1994. As the SS Folia is over 100 years old, it is protected and a license is required to dive the site which can be obtained
from:
www.archaeology.ie/servlet/apply_licence.jsp
Under the legislation, all diving on protected wreck sites or with the intention of searching for archaeological underwater material is subject to such licensing requirements.
ABOUT INFOMAR
Covering some 125,000 square kilometers of underwater territory, INFOMAR (the INtegrated Mapping FOr the Sustainable Development of Ireland's MARine Resource) project will produce integrated mapping products covering the physical, chemical, and biological features of the seabed. INFOMAR will initially focus on 26 priority bays and three priority areas around the coast delivering: hydrographic maps, illustrating everything from sandbars to underwater canyons and cliffs; seabed classification maps showing the type of sediment on the seabed. INFOMAR provides key baseline data to support coastal and inshore development.
Making this information available to the world aims to stimulate research and development
of Ireland's 220 million acres under the sea. The data will be of interest to fisheries managers, aquaculture operators, coastal zone managers and engineers, offshore engineering
interests, licensing authorities, and those carrying out environmental impact
assessments. Indeed this unique dataset is of interest in its own right because of the sheer volume of data collected
FURTHER READING/REFERENCES
www.infomar.ie
www.irishwrecksonline.net
http://www.archaeology.ie/en/Shipwreck
Database/
http://www.infomar.ie/data/Shipwrecks/Box42/pdfs/Folia_Final.pdf