Read Time:
2 Minute, 51 Second
On March 11, 2017, we will reach the 100 year anniversary of the sinking of the Folia.
She was torpedoed by the German submarine U-53 with the loss of seven lives off the coast of Ardmore.
As with all Anniversaries, it is an opportunity to look back and reflect on what life was like. And, it should become instantly clear that there was very little that was glamorous.
Living in such a peaceful village now it is no doubt hard to imagine what it is like to live at a time of war. And, strangely maybe we forget that the submarines primary purpose was to destroy vessels which they saw as their enemy.
As instruments of destruction, U-boats, like the U-53, were very effective but were also not nice vessels to be on.
In fact, according to the BBC of the 375 German U-boats that set sail from German ports in World War One, 202 were lost in action.
We also learn from many accounts that life on the u-boats offered terrible living conditions. Patrols could last anything from three weeks to six months. These ships were cramped and we can only imagine what life was truly like onboard.
But it is not too far a jump to recognise that for the hunters and the hunted, war was hell.
One way to get a sense of what it was like for the 30+ men on board is to explore a collection of pictures taken from an album of photographs found in the Swan Hunter shipbuilders collection at Tyne & Wear Archives.
The album is from 1918 and documents the u-boat, U.B. 110, before she was scrapped on the dry docks of Swan Hunter Wigham Richardson Ltd, Wallsend. The twin-screw German submarine U.B. 110 was built by Blohm & Voss, Hamburg.
On the 19th of July 1918, when attacking a convoy of merchant ships near Hartlepool, she herself was attacked by H.M. Motor-Launch No. 263 and suffered from depth charges. Coming to the surface she was rammed by H.M.S. Garry, a torpedo boat destroyer, and sunk.
The photographs provide a rare glimpse into the mechanics and atmosphere of the raised German submarine and point to what life must have been like on-board.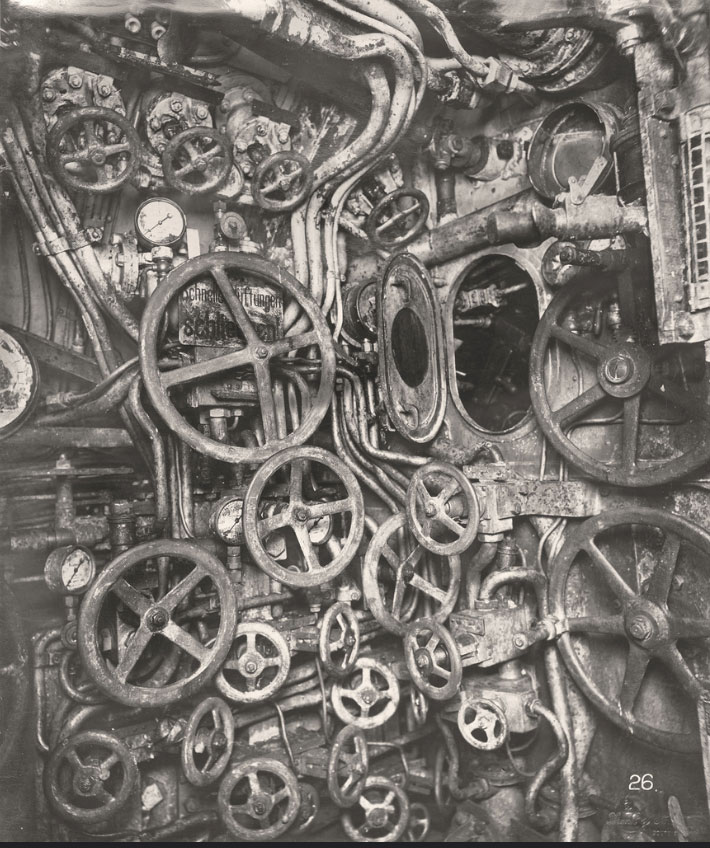 The control room looking aft, starboard side.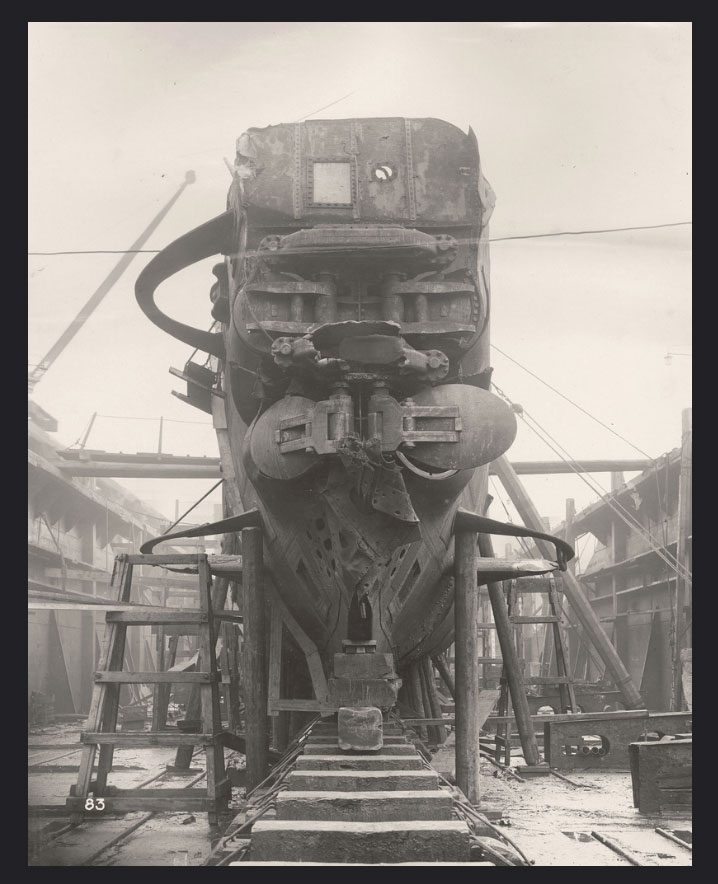 U-Boat 110, Four bow Torpedo Tubes & forward hydroplanes.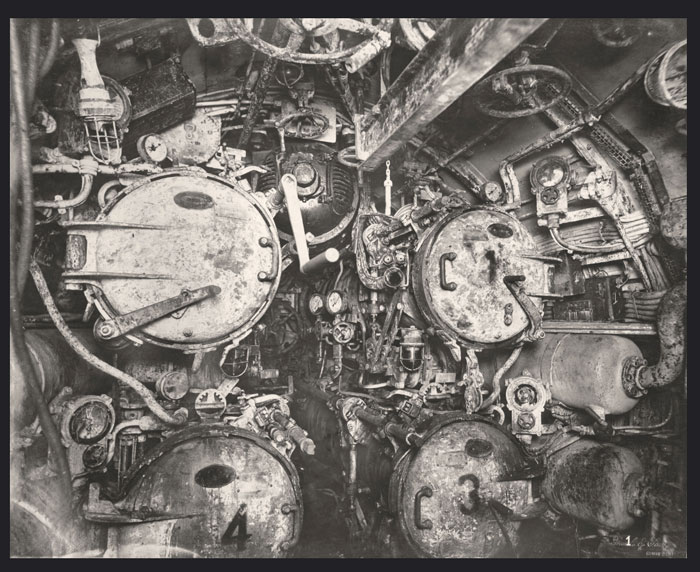 The Four Torpedo Tubes.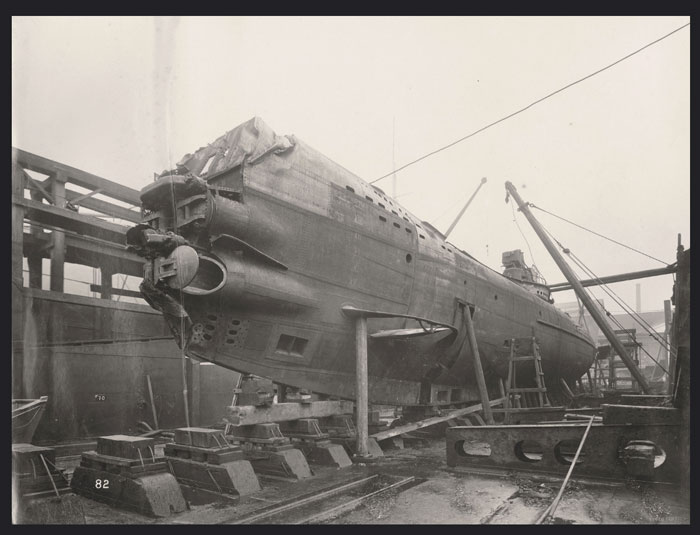 Four bow Torpedo Tubes & hydroplane on port side.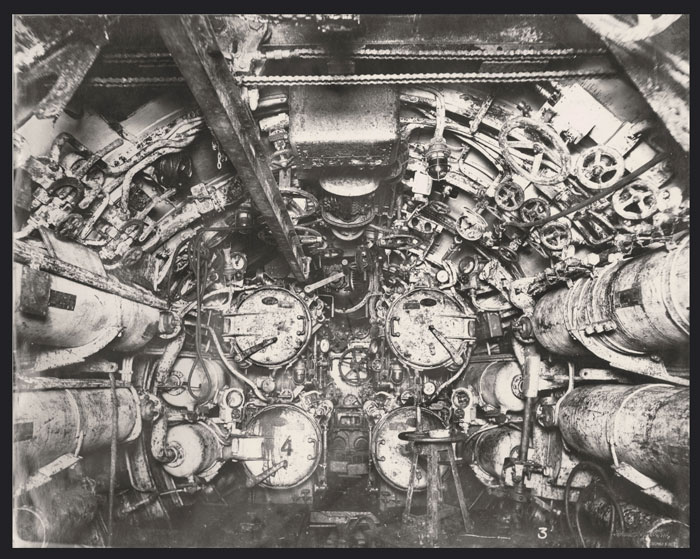 Forward Torpedo Room.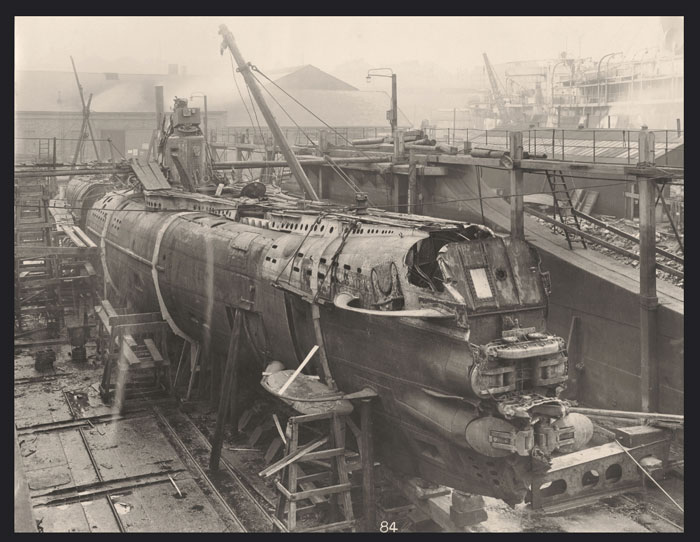 A general view looking aft.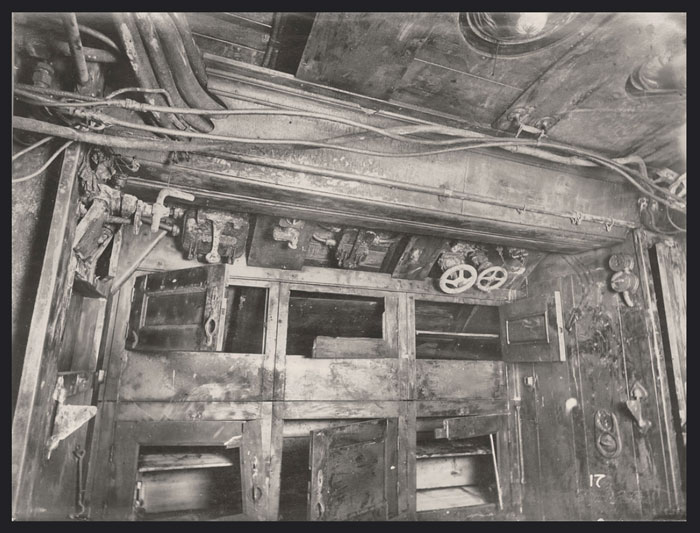 The Crew's lockers.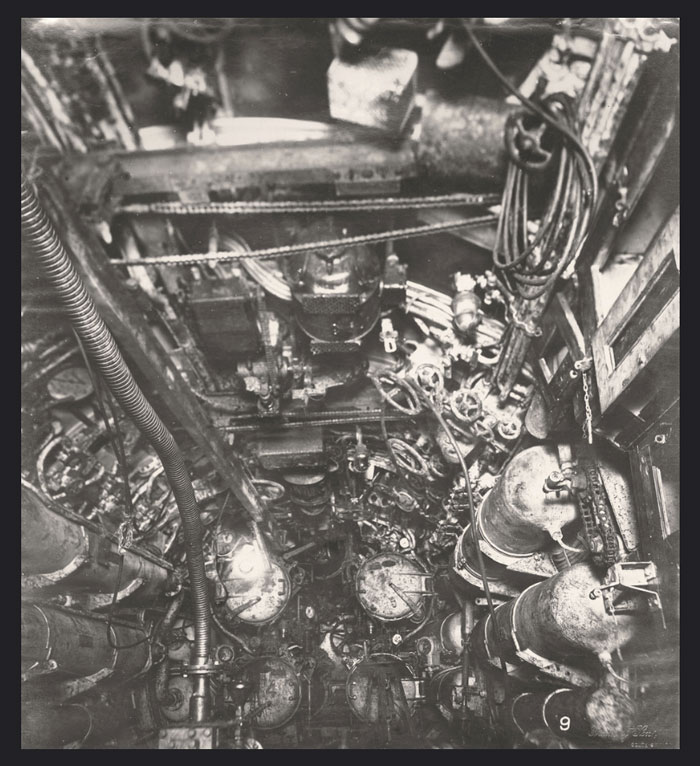 The Torpedo Room showing an overhead arrangement.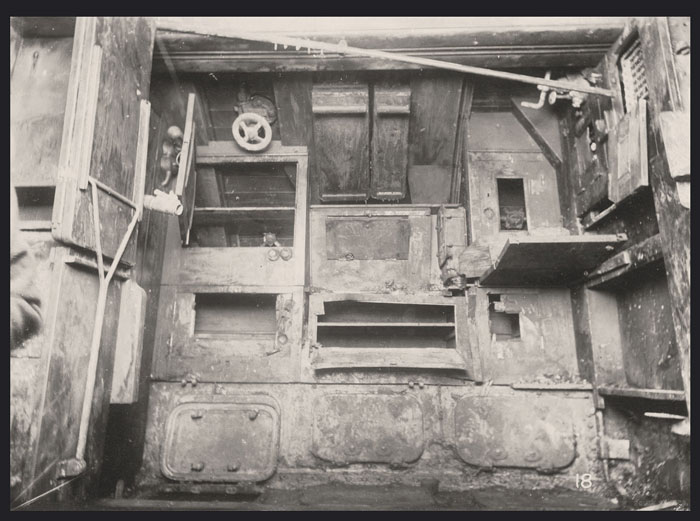 Mess Table, lockers and manholes to accumulation battery.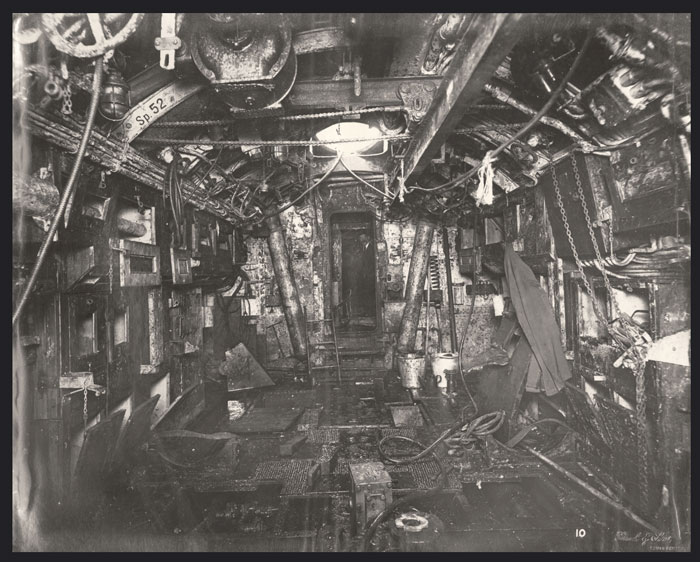 Torpedo Room looking aft.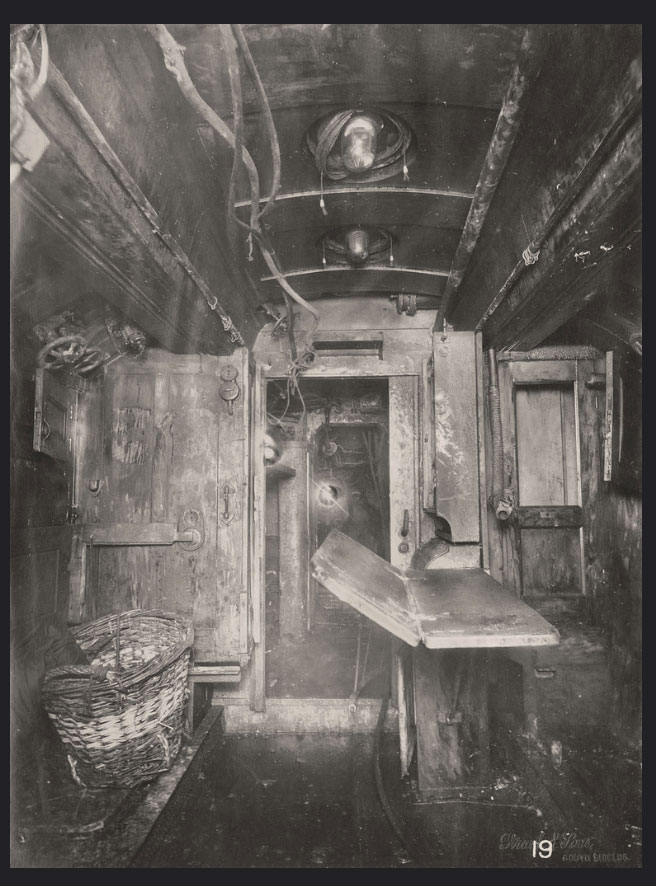 Crew space.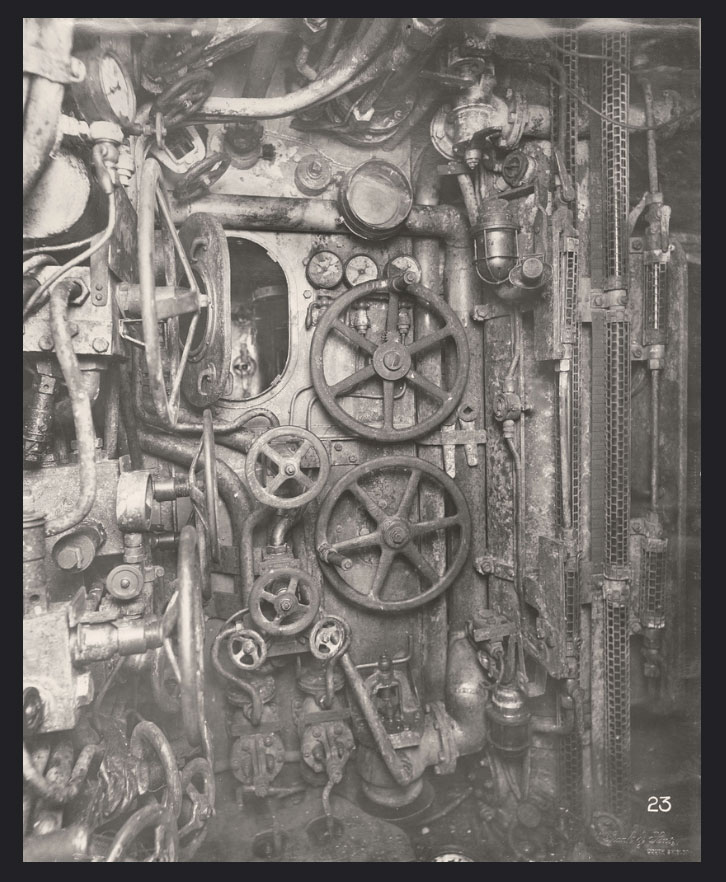 Control Room looking aft.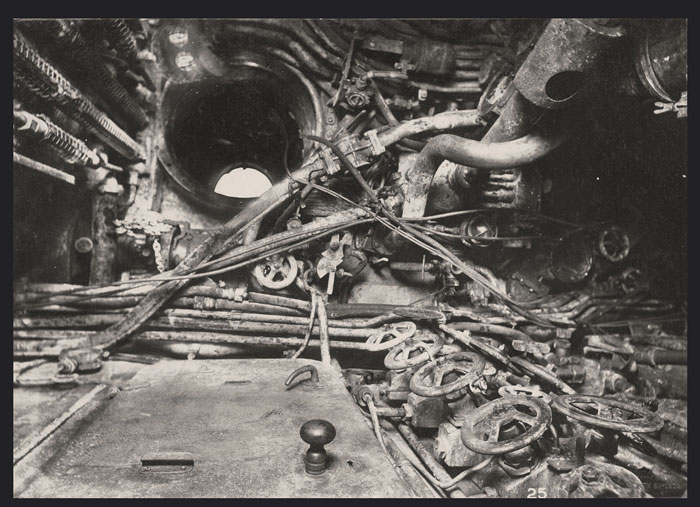 Control Room and access scuttle to conning tower.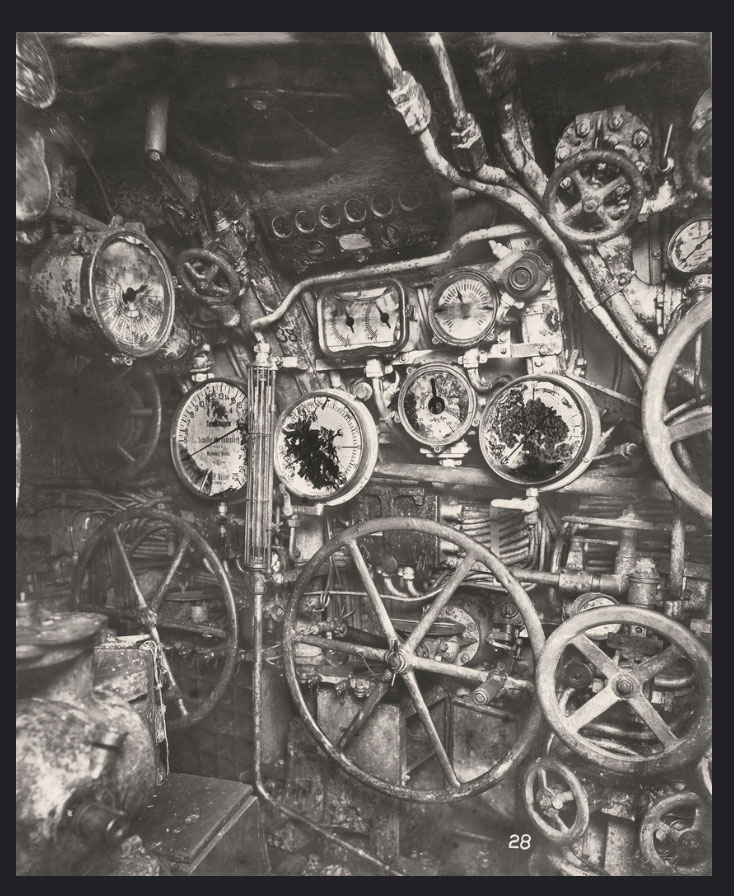 Control Room looking forward.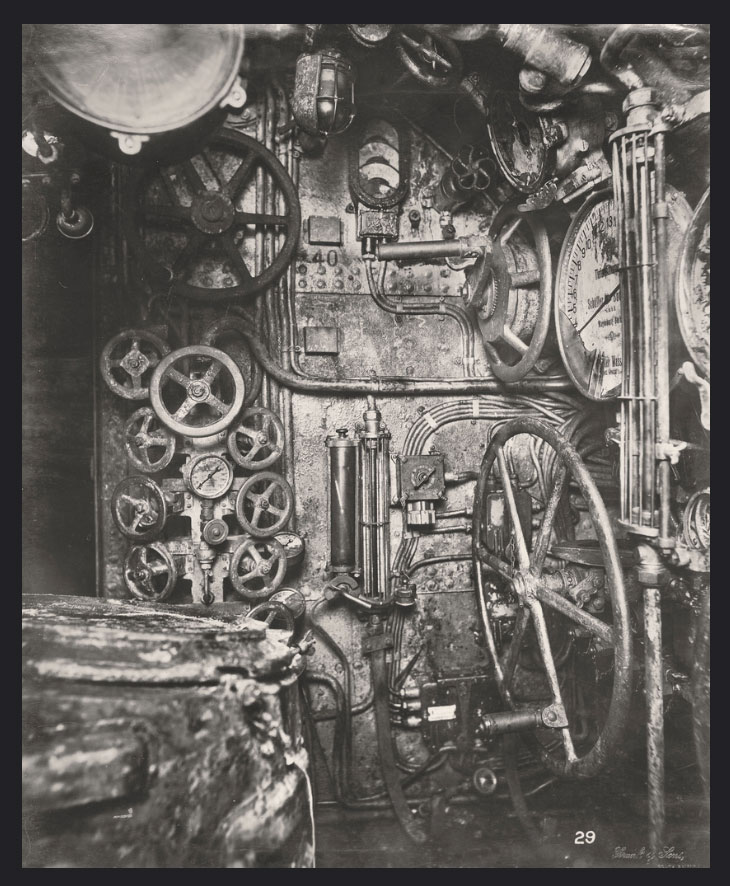 Control Room looking forward.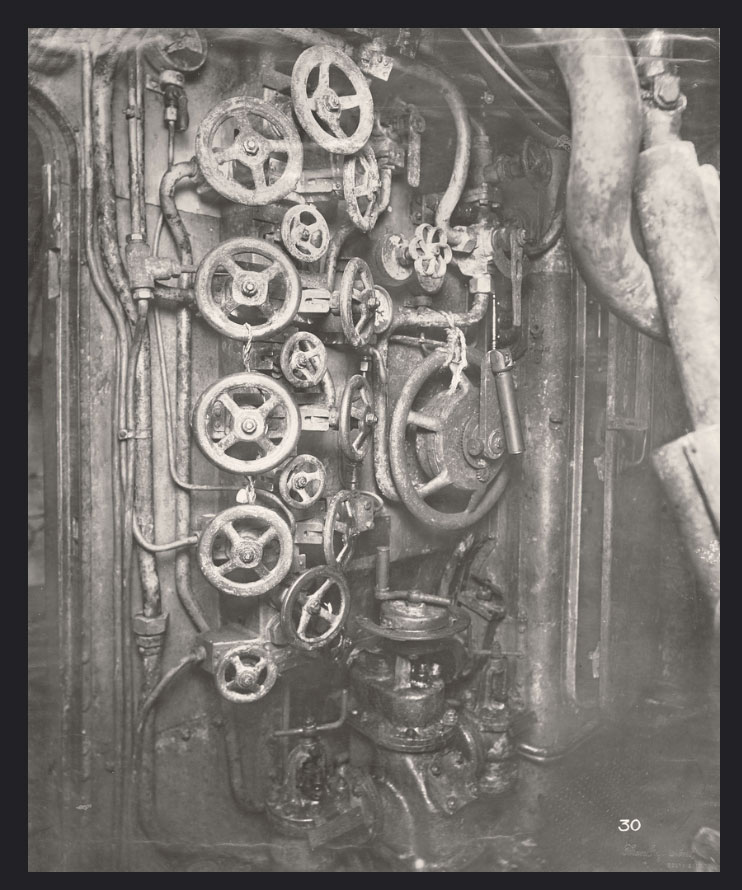 Control Room looking forward to the port side.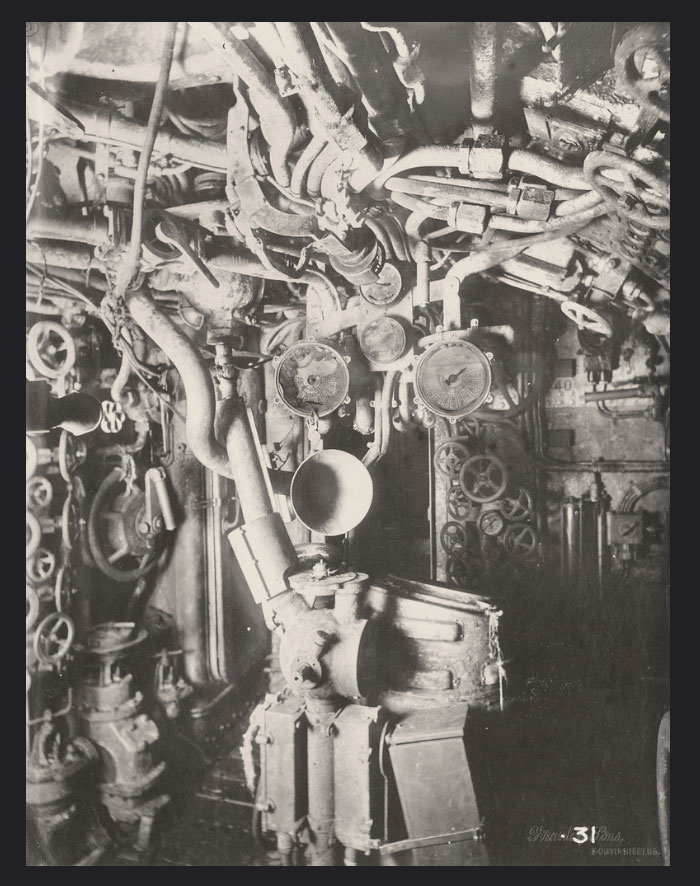 Control Room looking forward.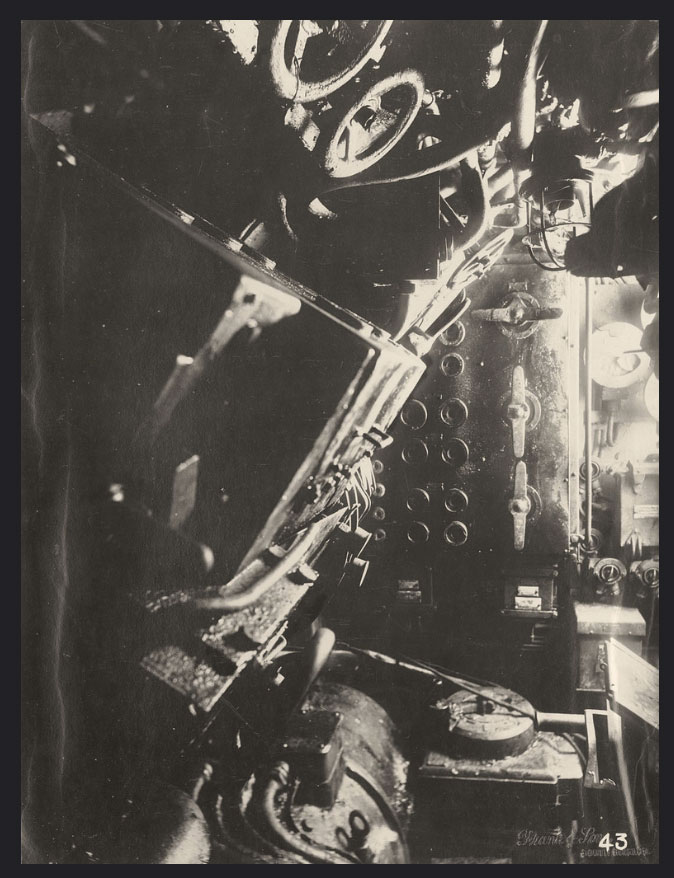 No. 5 compartment.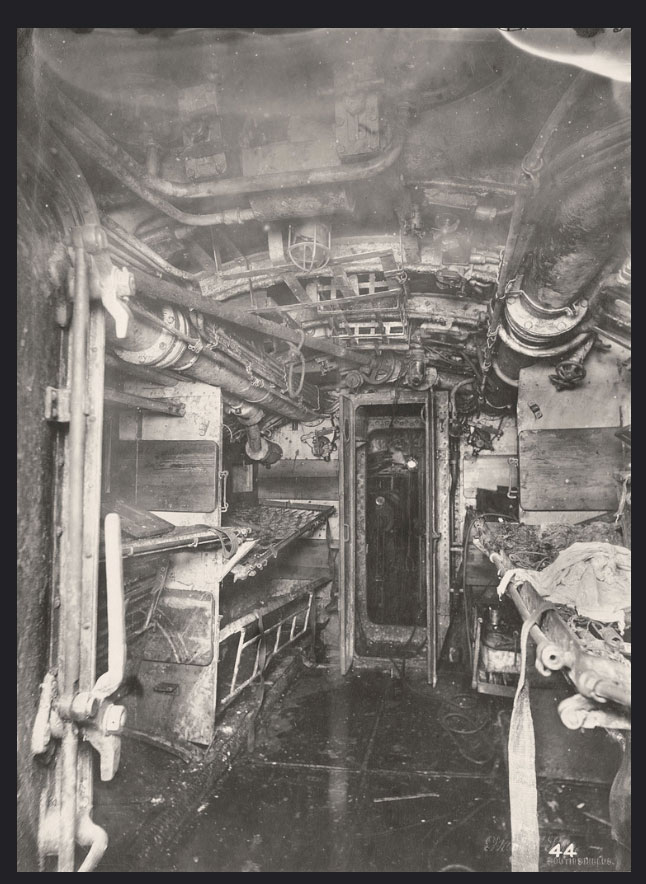 No. 6 compartment.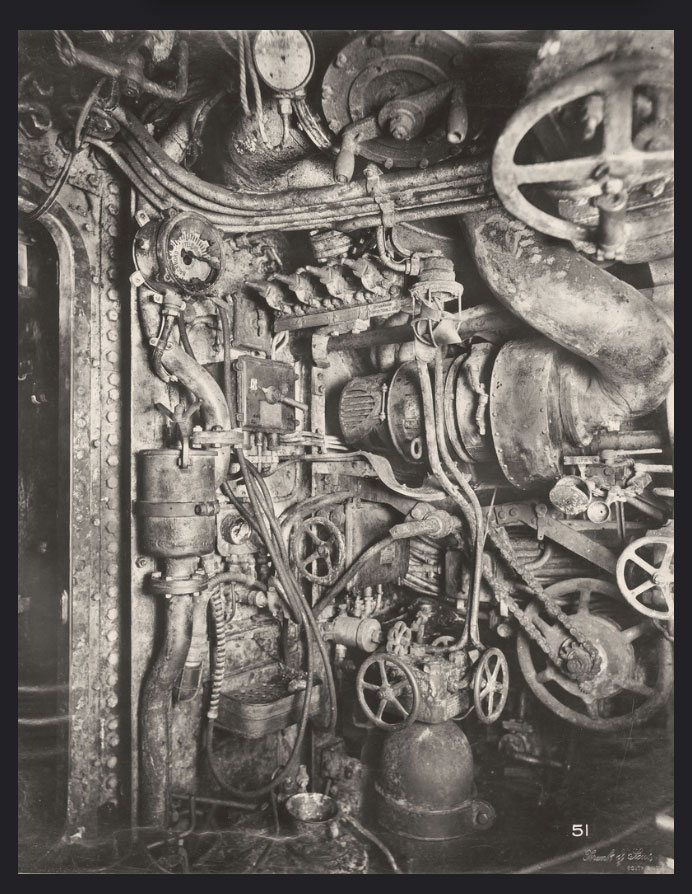 Side corner of Engine Room.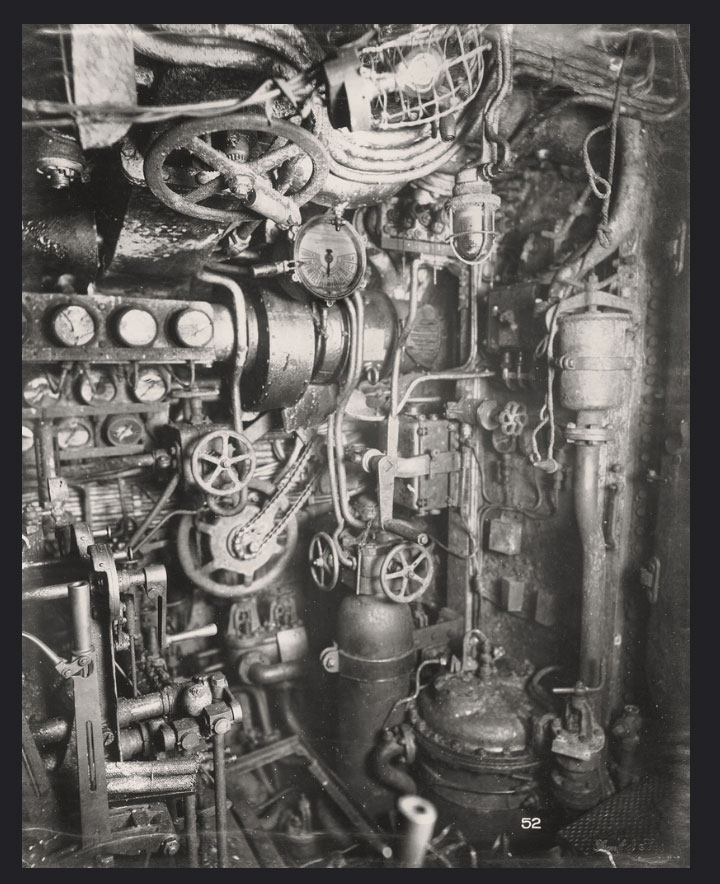 Diesel Engine Room.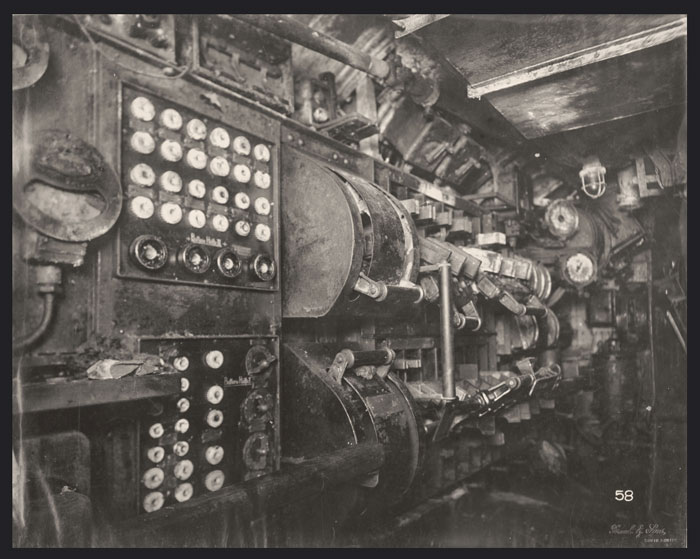 Electric Control Room.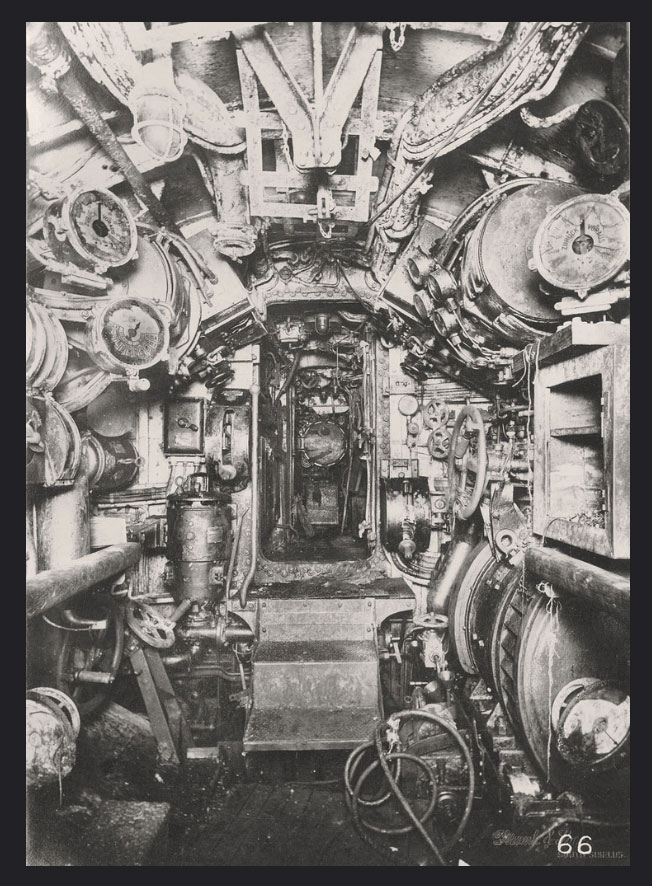 Electric Control Room looking forward.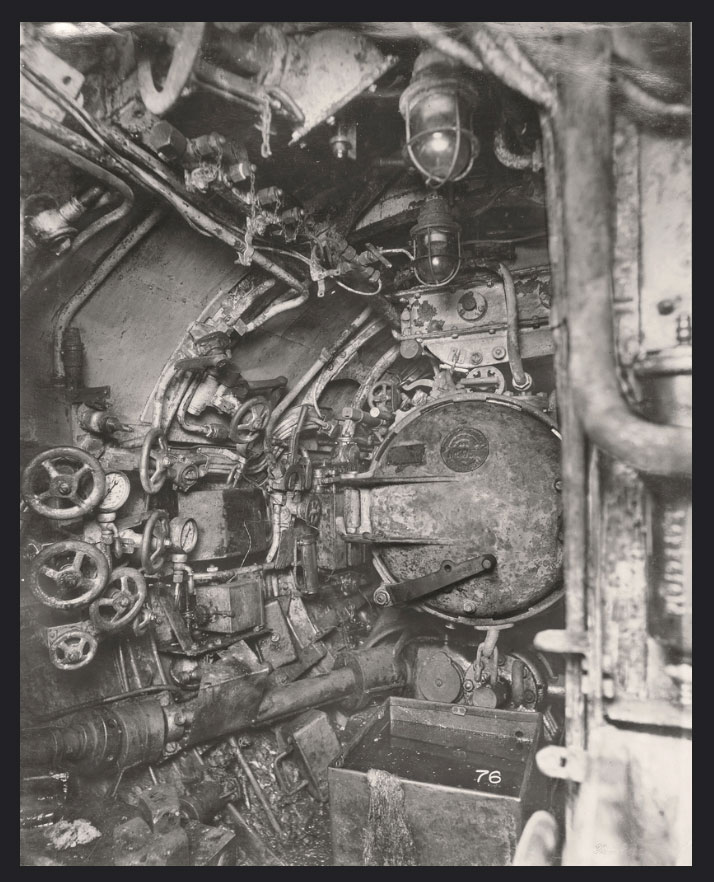 After Torpedo Room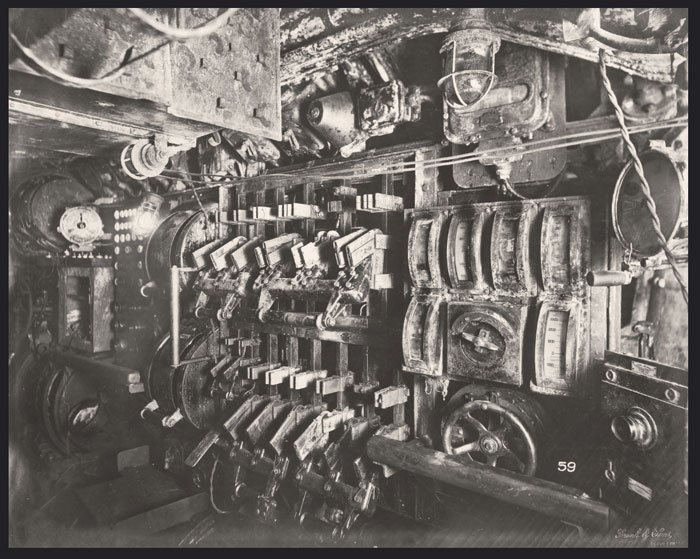 Electric Control Room looking aft to port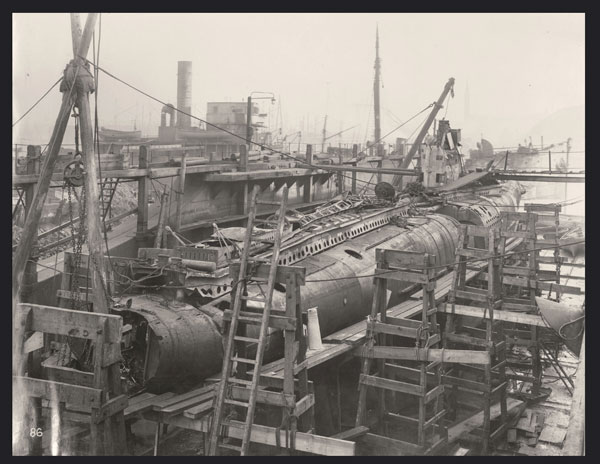 A general view looking forward.
Copyright 'Tyne & Wear Archives & Museums' when reusing. Certain restrictions on high-quality reproductions and commercial use of the original physical version apply though; if you're unsure please email archives@twmuseums.org.uk