Read Time:
2 Minute, 1 Second
Discover Ardmore, Waterford's hidden gem – a comprehensive guide to planning your visit. Beyond its stunning beaches, Ardmore offers an array of heritage sites, cliff walks, and enticing dining and shopping opportunities that will create everlasting memories.
Ardmore, Waterford, is a charming destination characterized by quaint lanes and picturesque walks. Immerse yourself in the enchanting atmosphere of thatched cottages, meandering streets, captivating artistry, and delectable culinary experiences. Prepare to question why you haven't visited sooner as you traverse Main Street and lose yourself in the captivating Brigid Shelley Gallery. Here, Brigid's renowned Cow portraits will captivate your heart and leave an indelible mark on your journey.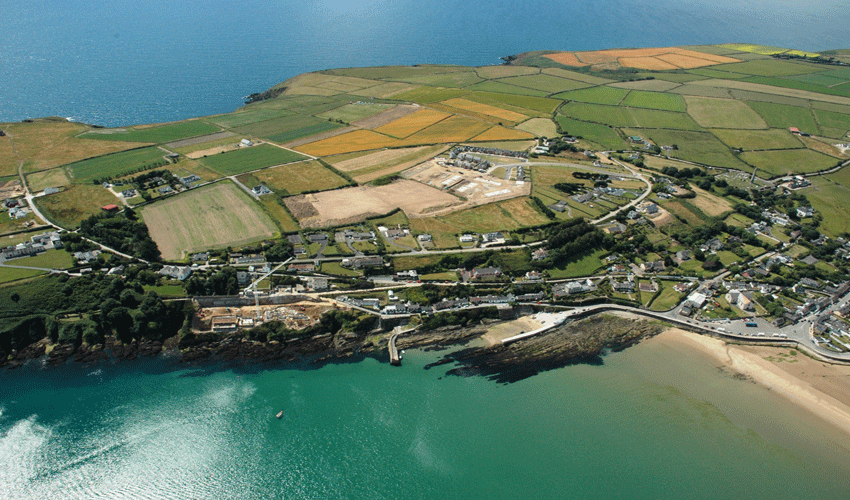 Leave some room for a delightful treat at Beachcomers, conveniently located just down the street towards the captivating storm wall. Families will find everything they need for a memorable adventure with the kids on the strand or can explore the wonderful Farmers Market held every Sunday during the Summer.
For those craving artistic indulgence, head towards the cliff and immerse yourself in serene tranquility at Ardmore Pottery and Gallery. Established by Mary Lincoln in 1983, it has become a must-visit destination on Ireland's Ancient East Trail.
To enhance your creative spirit, continue just a few doors up and step into The Anchor Art and Design Boutique. Discover a curated collection of tasteful Irish accessories, cashmere scarves, bags, and original artwork by local painters.
If you're still seeking more, travel to the new line and enter the artistic world of Judy Shinnick. Judy, an award-winning artist, resides and works in Ardmore, but also shares her talents internationally, including in Dubai. Her latest portraits have captivated the hearts and souls of many in Ardmore. Judy also offers workshops on watercolor, oil, and mixed media.
After a day of exploration, indulge in a leisurely lunch at one of Ardmore's exceptional eateries. Options include Waterhorses, The Cliff House Hotel, The Round Tower Hotel, Ardmore Gallery and Tearoom, or Shipmates. Each establishment offers a menu tailored to satisfy your desires.
To conclude your day, take a leisurely stroll along the enchanting Cliff Walk. This serene path harnesses a tranquility that words fail to capture adequately.
Before you know it, Ardmore will have captured your heart and soul, becoming an everlasting love affair. This small seaside village will leave an indelible imprint on your heart and mind.
Come and experience the magic of Ardmore. Prepare to fall in love.