This Year You'll Fall In Love With Ardmore, Waterford (Again)
Sleepy lanes and idyllic walks define Ardmore, Waterford. You'll find thatched cottages, twisting streets, artistic treats, and culinary delights. And, you'll soon start to wonder why on earth you haven't come here sooner.
As you breeze down Main Street and romance a while into the wonderful Brigid Shelley Gallery, you'll start to fall in love with her Cow portraits for which she is widely known.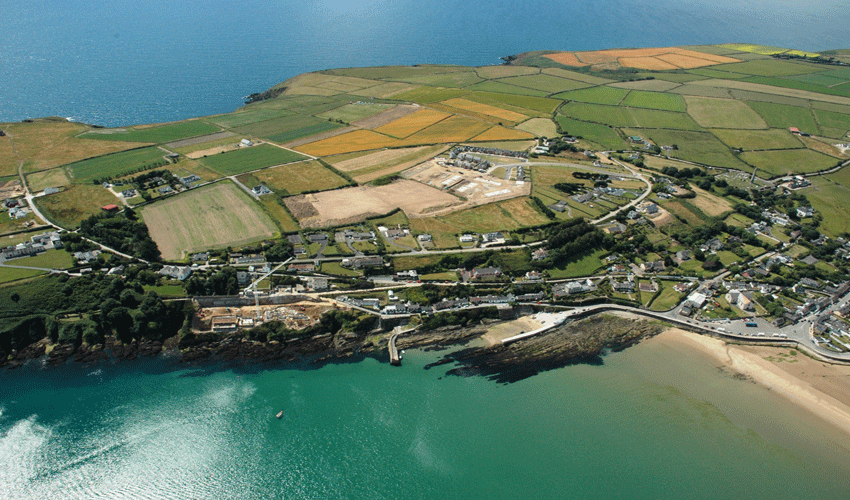 But do keep some room for an ice-cream at Beachcomers. It's just down the street towards the storm wall. And, for families, you'll also get everything there for an adventure with the kids on the strand or to pop into to the wonderful Farmers Market held every Sunday in the Summer.
For those hungry for more artistic endeavors, then turn towards the cliff and experience a blissful peace while entering Ardmore Pottery and Gallery. Established by Mary Lincoln in 1983, it's firmly on the map for any visitor to Ardmore on Ireland's Ancient East Trail.
For an extra boost of creativity, just ramble up a few doors up and enter The Anchor Art and Design Boutique. This stocks an eclectic mix of tasteful Irish accessories, cashmere scarves, and bags, alongside original artwork by local painters.
Still not satisfied, then you just have to travel to the new line and step into the artistic world of Judy Shinnick. Judy is an award-winning classically trained artist living and working in Ardmore. She also spends her time in Dubai – so is a truly international artist. Her latest portraits have really captured the hearts and souls of so many here in Ardmore. Judy also teaches watercolor, oil, and mixed media workshops.
After all this exploration, you'll definitely have to while away some time over lunch in any one of the eatery's in Ardmore. These include Waterhorses, The Cliff House Hotel, The Round Tower Hotel, Ardmore Gallery and Tearoom, or Shipmates. Each menu caters to whatever you desire.
And, then to end the day why not take a stroll on the Cliff Walk.
This walk harnesses tranquility in a way that few can really describe properly.
And, perhaps and even without planning it, you'll soon find that you'll be head over heels in love with Ardmore. And, that this small little seaside village will be forever imprinted in your heart and mind.
There's magic here, come and fall in love.