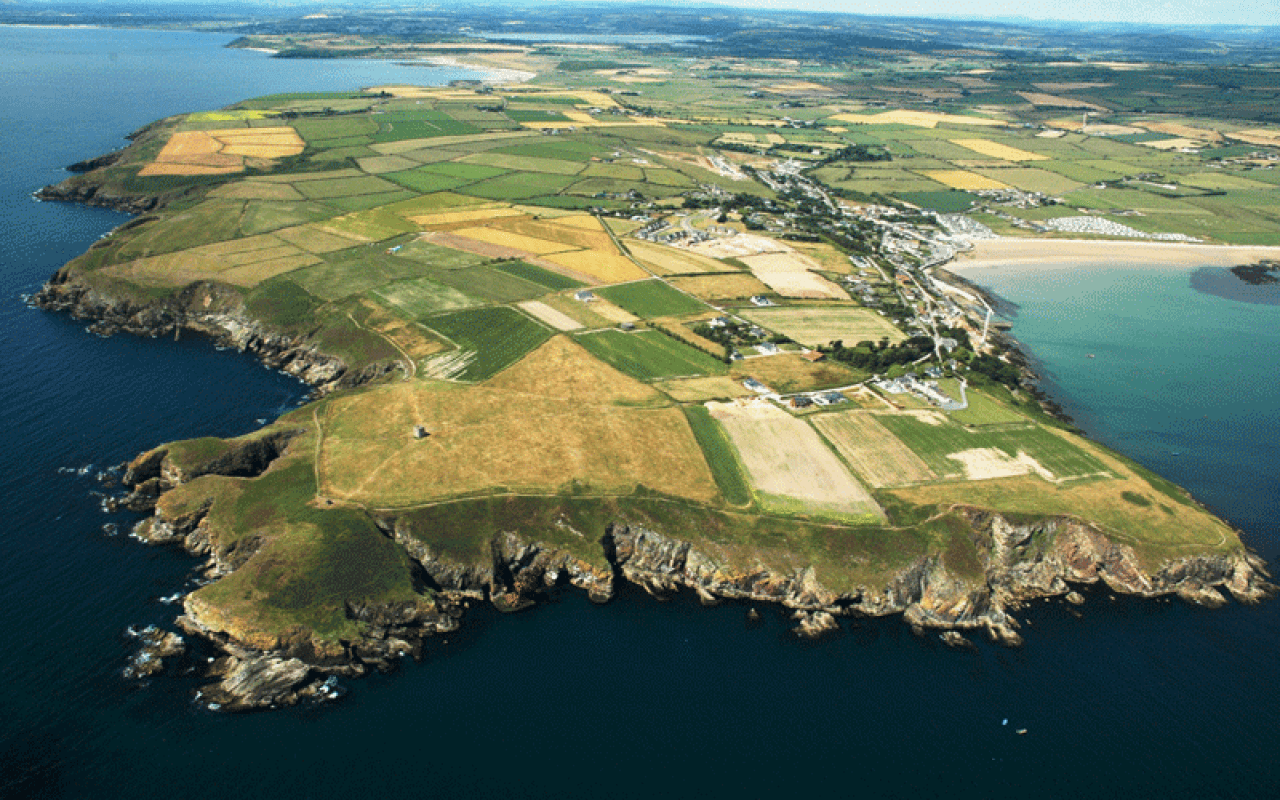 This is a unique 4km walk with beautiful seascapes. Breathtaking views. Legends. Wildlife. Battle sites. And don't forget, it's simply smothered in Irish Heritage.
It should take you around an hour to complete. Look out for the yellow arrow on brown background waymakers to led the way.
From the village, head up past the Cliff House Hotel to go around Ardmore Head and Ram Head. This walk brings you on cliff-top paths and the laneways of the Early Christian St Declan's Well. On the 24th of July each year, the well is a place of pilgrimage for 100's of years. Look out for the crosses hand-scored into the stones of the building. And, if you are in Ardmore in July make sure you try to get to the pattern festival.
Continue towards the Ardmore Head and soak up the simply amazing views.
On your right, you will see the coastguard station. It was the second coast guard station in Ardmore, the first one at the Ardmore end of the strand became a victim of coastal erosion. It was continually manned until the Civil War in 1922 and was abandoned in 1921. It was taken over by the republicans on independence and subsequently burnt down. The old Coast Guard Station is now a private residence.
You will then pass a shipwreck known as Sampson. It was wrecked here on a stormy night in 1988.
Two lookout posts are then visible. One from circa 1867. It was built during the Napoleonic wars as an early warning system if the French tried to invade Ireland. And, the second was used for observation during World War II.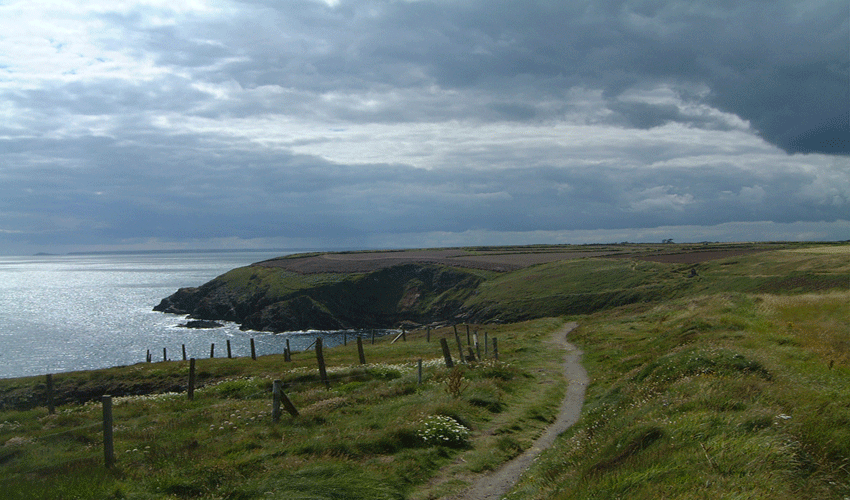 You'll then move on to Father O'Donnell's Well. The walk is covered with a variety of flora, fauna, and birdlife and some of the best stunning coastal scenery you'll see along Ireland's Ancient East.
As you continue down towards the village, you'll also get to see a 12th Century Cathedral and Ardmore's Round Tower which is one of the best-preserved towers in Ireland. This Round Tower is also the first known Round Tower in Ireland on which occasion ordnance was actually brought into use against it. It stood a siege in August 1642. Two ogham stones are kept in the old cathedral – one of which constitutes the longest known ogham inscription in Ireland.
We embed a link to the Tracks and Trails broadcast in June 2013 on RTE ONE that showcases this lovely walk.
https://www.youtube.com/watch?v=rtlx6_PYJoM
https://www.youtube.com/watch?v=rtlx6_PYJoM
A special thank you to the Irish Trails Office for letting us include this link with more details on this walk.
The Irish Trails Office also offers a handy map here.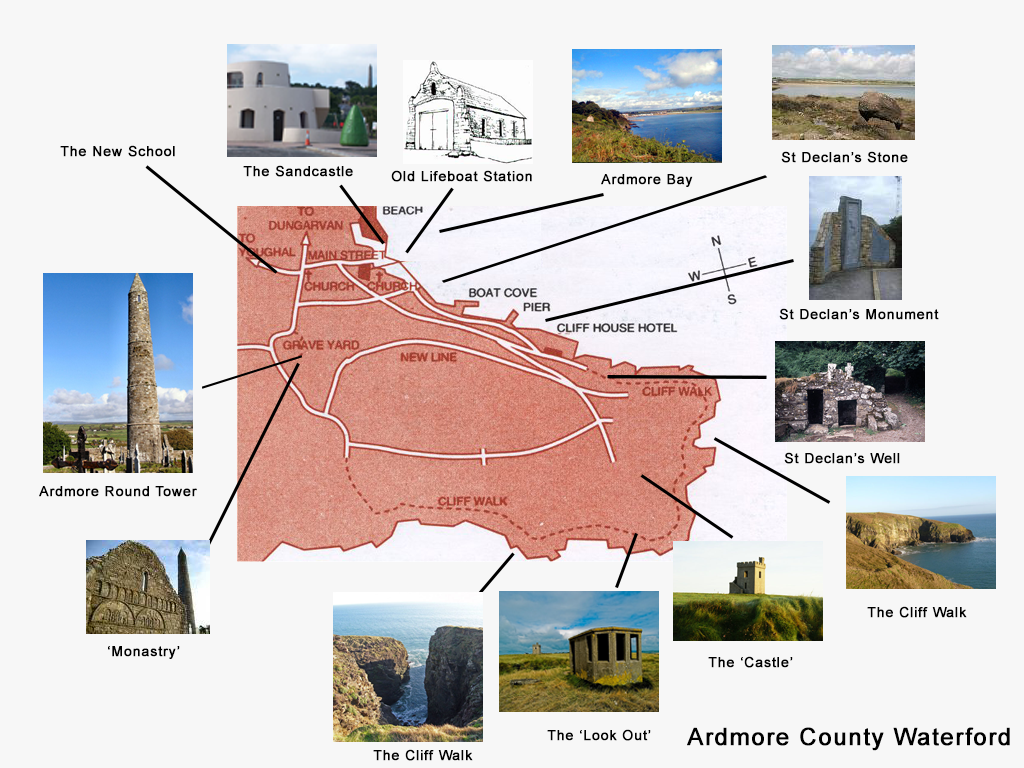 Here's is a great story that anyone that has visited the Cliff Walk in Ardmore can relate to.
It is a collection of the history and stories that John Murphy found, emanating from an accruing debt to Siobhan Lincoln and ardmorewaterford.com. This is the film he's been working on for months. And, truth be told, it's been done for a second time having accidentally deleted the first and all its files.
Much like the walk, this film is calm, slow and at times introspective.
John Murphy is an amazing Filmmaker, Visual Designer, and Storyteller. John is based in Ardmore, West Waterford. He is soon to be (he hopes) a graduate of NUI Galway's Drama, Theatre and Performance programme. He aspires to look like Carl Fredricksen from Up and gets closer by the day.
His work has focused on Theatre and promotional work. He operates remotely as a Freelance Editor and Motion Graphics Designer. Locally, he is available for full production
We hope you enjoy it! If you'd like to support John and see more of my work, you can follow him on instagram @slaod_ and on his YouTube.
For the fiscally inclined, you can buy him a coffee (perhaps a pint if god is good) at https://ko-fi.com/slaod, or just share the film with friends and family. It's all very much appreciated!
Contact: John@slaod.ie
Website: www.slaod.ie