Read Time:
3 Minute, 20 Second
Take the first step and help us preserve the heritage of Ardmore. We need your help to fill in the names that we are missing. And, maybe you can correct any wrongly identified individuals in these photographs?
Picture 1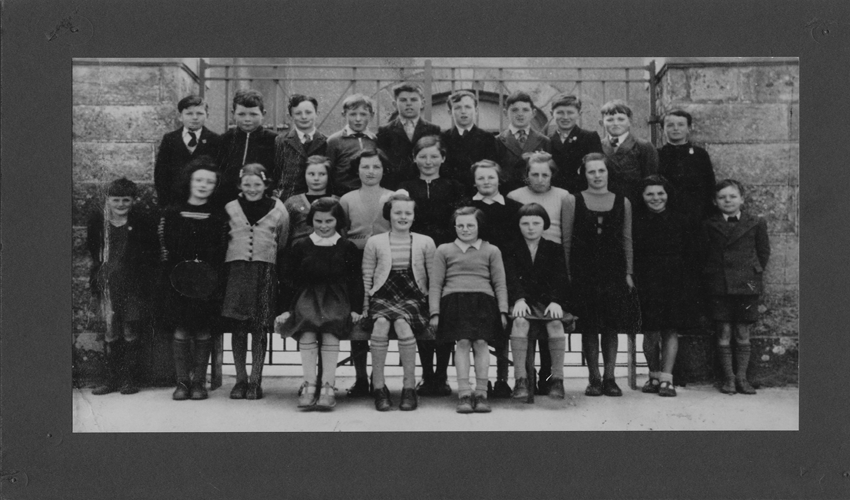 Seated: Ms Allen, Mary Rooney, Kay Downey, Ann McGrath. Middle: Matt Faherty, Betty Coughlan, Ita Corbett, TBC, Mary O' Connell. Standing (L-R): Alice Carlton, Noreen Downey, Anne Ducey, Joan Lenane, Mary Hennessy, Michael Troy. Back Row: Paul McCarthy, Maurice Colbert, Declan Cullain, Tony Gallagher, Donal Lenane, John Donnell, Seamus Cashman, Garret Ducey, Michael O' Reilly, Doc Moloney.
Photograph 2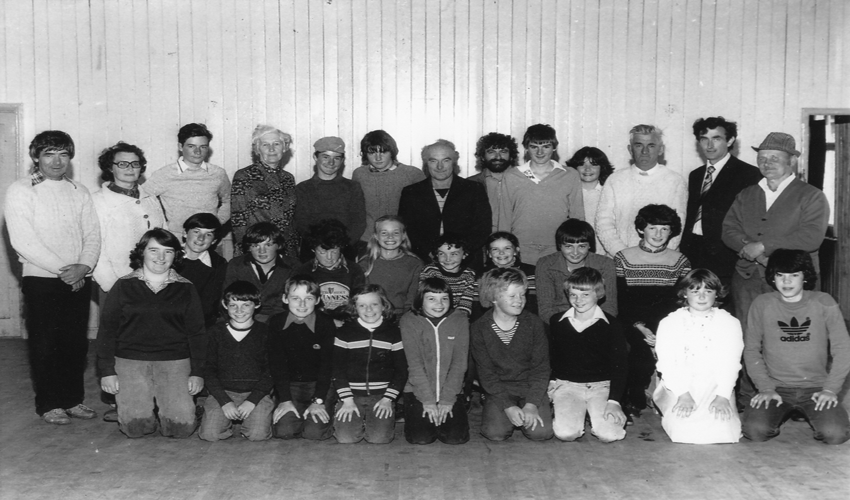 James Moloney, Mrs Flavin, Mr Mansfield, Mrs Coughlan, Mr Manasfield, TBC, John Keevers, John Whelan, J. Flaherty, Derlva Moloney, John Mansfield, John Joe Flavin, Paddy Joe Stillwell, Mr Mansfield + TBC.
Middle: Brian Mansfield, TBC, TBC, TBC, Ms Deirdre O' Brien, TBC, TBC, TBC,
Marie O' Sullivan, Stanley Stillwell, Michael Fahey, Anne Mansfield, Cynthia Lewis, TBC, Kenneth O' Briem, TBC, Jame Moloney
Picture 3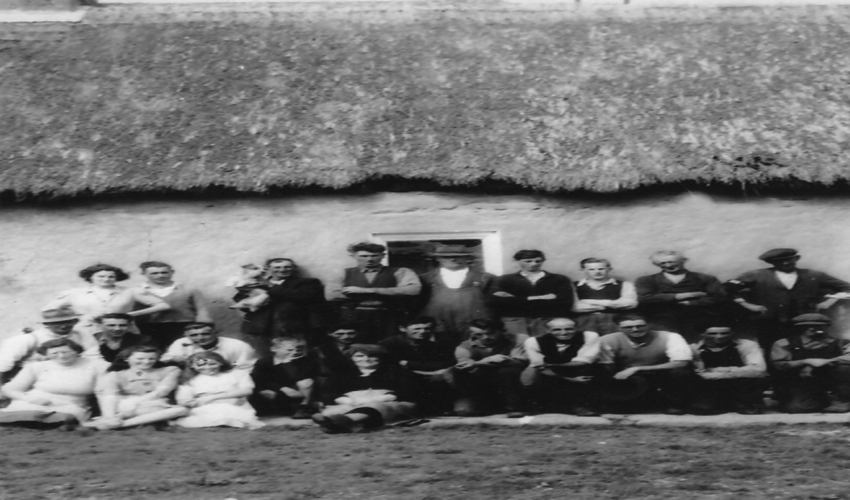 Back: Mrs Harty, Maurice Baron, Johnny McGrath, Pieri Foley, Joe Curran, unnamed, Dee Monney, Jack Cooney, Tommy Morty. Middle: Mikey Power, Unnamed, Ned Foley, Unnamed, Unnamed, Paddy O' Neil, Frank Troy, Batty Manasfield, Jimmy Lynch, Stephen Power, Michael Hurton. Front: Bridie Brien, Peggy Keevers, Kathleen Carlton
Picture 4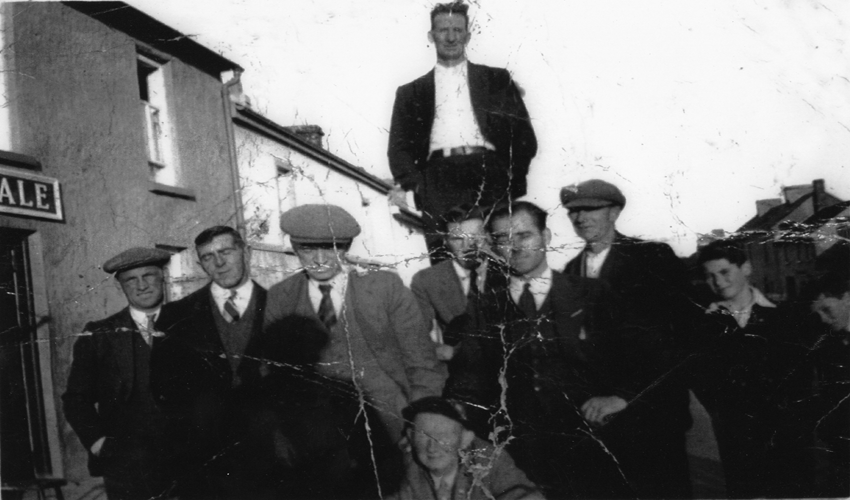 Johnie Grady, Matty O' Brien, Tom Veale, Jimmy Troy, John Moloney, Johnnie Fitzgerald, Tommy Keevers, Unnamed, E.G.H (William Halpin owner of the Devonshire Arms in Youghal)
Picture 5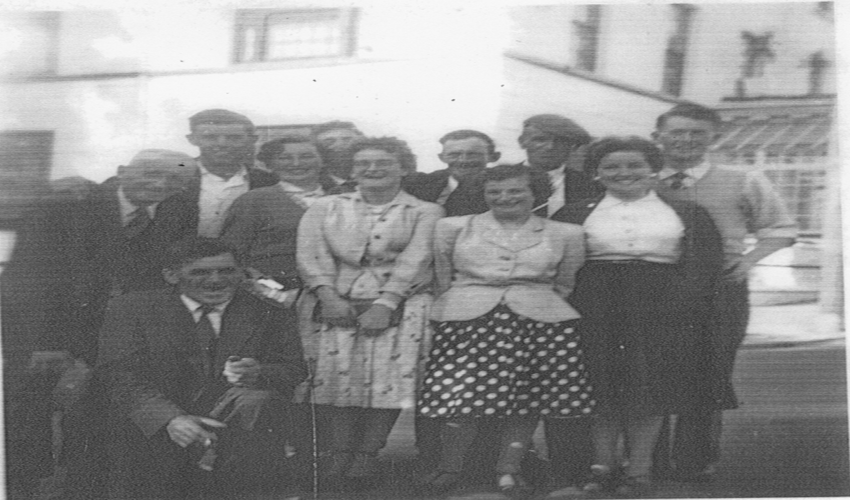 Donal Lenane, Unnamed. Middle: Dan Grady, Alice Carlton, Eileen Moloney, Mrs Moloney, Kathleen Carlton, Paddy Predergast. Front: Willie Mulcahy, Betty Mansfield, Tommy Hallahan
Picture 6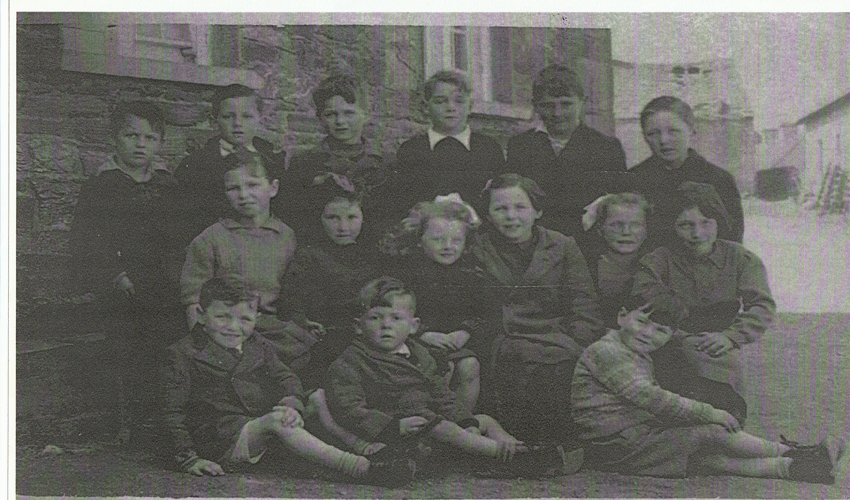 Top (L to R): Sean Og Mulcahy, Doanal O' Brien, Jimmy Burke, Jimmy Flynn, Donal Jewell, Billy Mooney. Middle Row (L to R): Josie Mulcahy, Nora Corbett, – Bell, Madge Foley, Moira Donovan, Vera Mooney. Front Row (L to R): Paddy McCarthy, John Spillane, Donal O' Connell.
Picture 7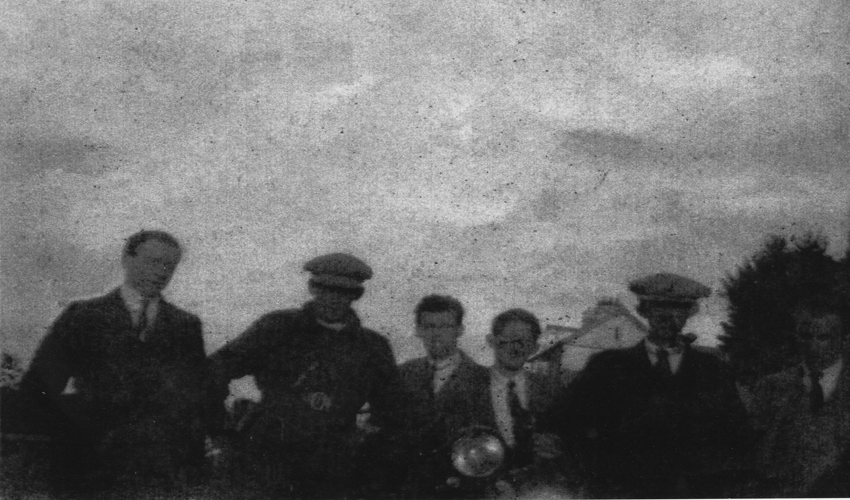 Left To Right: 1st Unknown, 2nd James Predergast, 3rd George Lennon, 4th Jim Mansfield, 6th Unknown.
Picture 8
Back Row: Pat McGarry, Patrick Flynn, Tom Harty, Mickey Mulcahy, Jimmy Lynch, Michael Harty, Eddie Mansfield, Davy Flynn. Middle Row: John Keevers, Tommy Mulcahy, Eddie Quinn, Martin Troy, Michael Keane (Clarkestown), Jim Predergast, Willie Flynn, Frank Try, Fr Michael Hurly, John Hallahan. Front Row (L to R): Michael Flynn,Tommy Keevers, John Mansfield, Denis Prendergast, Fr James Hurley, Paddy Monsell, Martin Mulcahy, Hugh Foley, Paddy Foley (Ballinamona)
Picture 9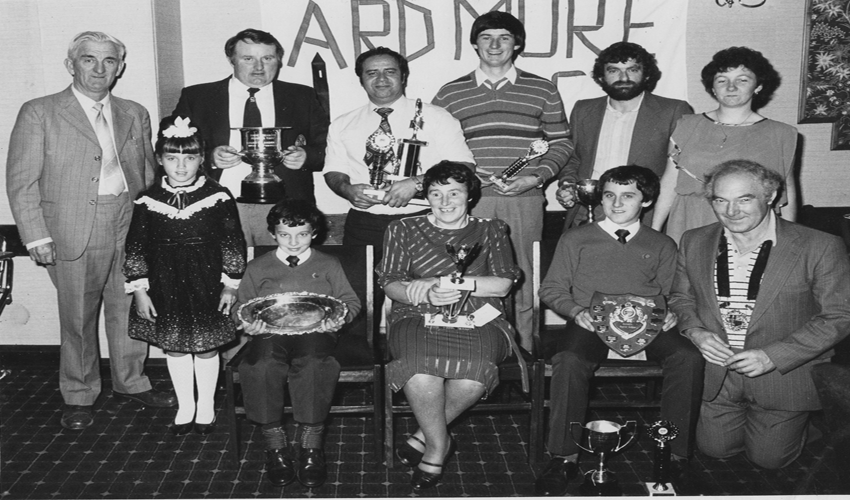 John Mansfield, John Cronin, Unnamed, Mr Mansfield, John Whelan, Breda Whelan (nee Stilwell). Front: Unnamed, Unnamed, John Keevers
Picture 10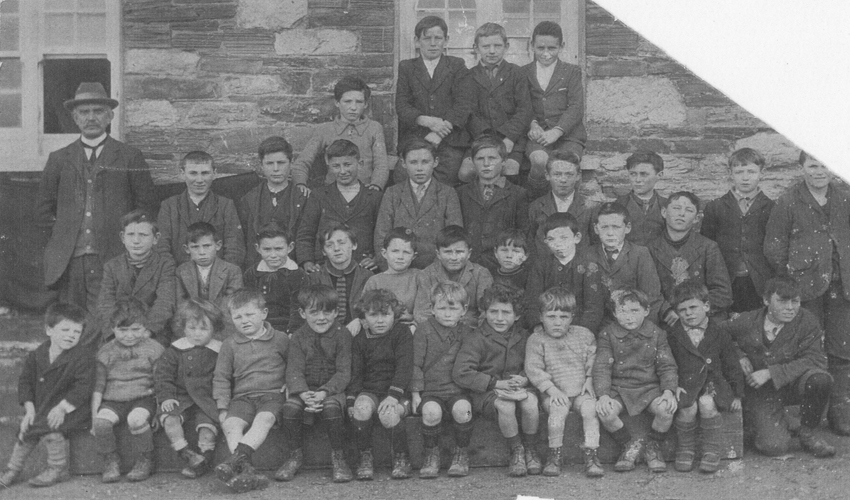 Mickey Troy, Matt Crowley, Fr Jim Flynn, Jimmy Tro (Cliff), Willie Power, Eddie Ducey, M. Keane (Duffcarrick), Frank Nugent, Jimmy Walsh (Monea), Paddy Mulcahy (Clarkestown), Jackie Power, M Walsh (Monsignor), Michael Ducey, Mickey Barron, Jimmy Broderick, Willie keane (Duffcarrick), Eddie Moloney, Johnny Crawford, Tom McGrath, Mickey Lynch, W Terry (Ardo), Jackie Mulcahy, Jackie Keane, Oliver Foley, Jimmy McGrath (Dysert), John Troy, Frank Foley, Eddie Mansfield, Paddy Foley (Cliff), Tom Harty, Michael Keane, Deug Mulcahy, Mickey Allen. Mr Crowley (Teacher)
Picture 11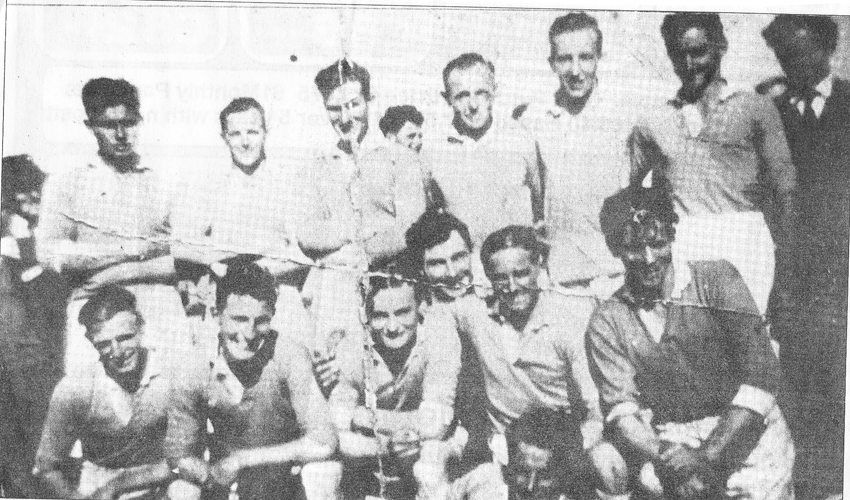 Back Row: Paddy Mulcahy, Jimmy Morrissey, Jim Keevers, Paddy Mansfield, Jim Cullen, Tommy hallahan. Front Row: Jimmy Mansfield, Jimmy Allen, Mickey Costin, Jack Keane, Tommy Power, Henry Curran, John Burke.
Picture 12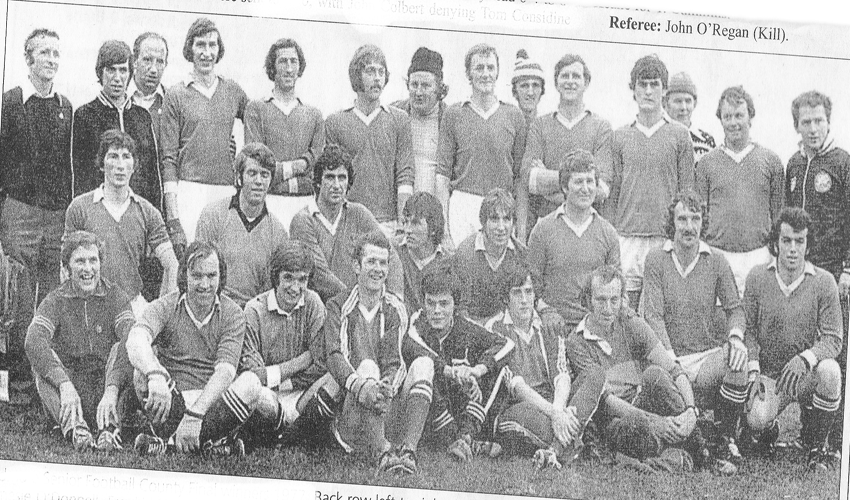 Back Row: Mossie Hallahan, Richard Hennessy, Jim Cullen, Noel Conway, Jamesie O' Donnell, Frankie North, John Cronin, Bertie Hallahan, Tom Morrissey, Pat Prendergast, Noel O' Connor, Jay Prendergast, Liam Lincoln, Billy Harty. Second Row: Denis Conway, John Colbert, John Hennessy, Pat Hennessy, Matty Cronin, Michael Hennessy, Martin King. Front Row: Joe Conway, Michael Power, Pat Fitzgerald, John Prendergast, Tom O' Connor, Declan Cunningham, Michael Hickey
Picture 13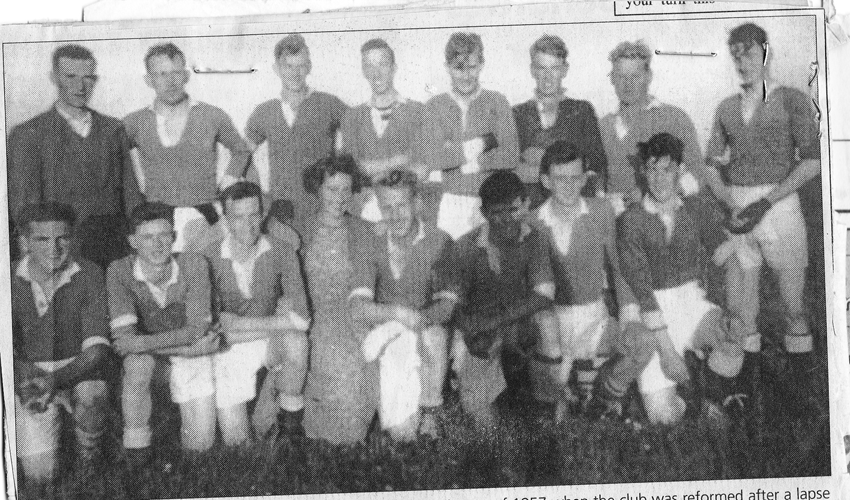 Front Row: John Joe Carlton, Finbarr Hallahan, Tommy Mooney, Nora Foley (Supporter), Kenin Gallagher, Donal Lenane, Donal O' Brien, , Paddy Joe Lenane. Back Row: Jim Keevers, Jim Cullen, John Mulcahy, Christopher Mooney, M Faherty, Matthew Mulcahy, Matthew Barry, Michael Carlton
Picture 14