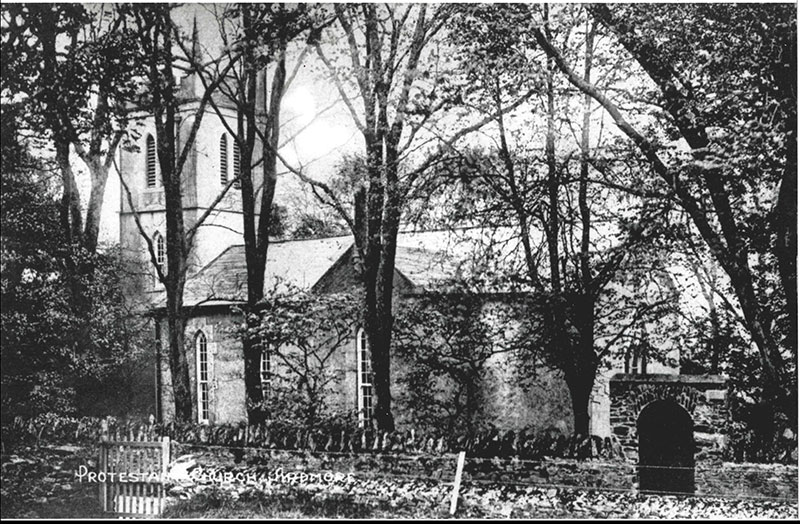 Wondering what to do with your time in Ardmore, Waterford? Well, wonder no more.
There's always something new to discover.
The pretty coastal town of Ardmore in Waterford is inextricably linked to a rich ecclesiastical heritage.
With your sights set, a walk through the sleepy streets of Ardmore you'll be following in the footsteps of many a visitor that has marveled at the beauty of Ardmore. The village echoes with these memories.
Nestled in the trees on the corner of Rocky Road and Parson's Hill is St Paul's Church.
And, if you stand on the grounds of St Paul's you'll think of all those that may have also been impressed by its silent beauty.
The current church was built in 1838 and was dedicated on 15th September 1841. It has continued as an independent parish up until 1948. It was formerly part of the diocese of Lismore and was transferred into the care of the diocese of Cloyne. And, part of the Youghal Union of Parishes.
It is a place of worship during the summer months and is the setting for some wonderful services like the Harvest Festival and a candlelit carol service in December.
Rectors have included:
John Bourke Wallace, Rector of Ardmore 1829 – 1871
Canon Thomas Robert Rothwell, Rector of Ardmore 1871 – 1914
William Henry Rennison, Rector of Ardmore 1914 – 1921
Rev. Albert Armstrong Burd, Rector of Ardmore 1922 – 1925
Rev. John Warren, Rector of Ardmore and Templemichael 1925 – 1948