Read Time:
1 Minute, 41 Second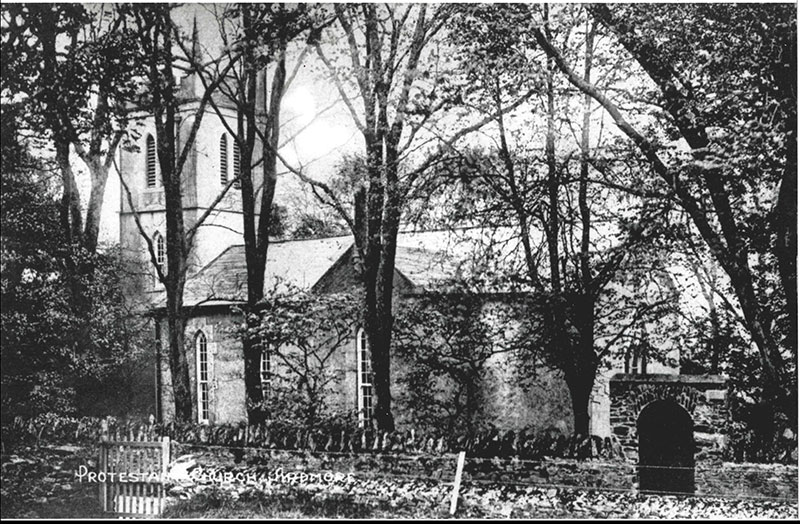 Saint Paul's Church holds a special place in our hearts as the most inspiring and serene destination to visit. Every corner of this church is unique, and each visit offers a fresh and enchanting experience, which is why our love for this place endures.
When exploring a village as rich in heritage as Ardmore, it's easy to feel overwhelmed by the multitude of opportunities. Fortunately, we excel at uncovering the hidden gems and assisting visitors in discovering them. There is always something new waiting to be found.
In such cases, we typically begin by sharing some essential background information that may not be immediately apparent.
Ardmore, the picturesque coastal town in Waterford, boasts a profound connection to its ecclesiastical history.
As you meander through the peaceful streets of Ardmore, you'll be following in the footsteps of countless visitors who have been captivated by its beauty. The village resonates with the echoes of their cherished memories.
Tucked amidst the trees at the intersection of Rocky Road and Parson's Hill (also known as Tower Hill) stands St. Paul's Church.
When you stand within the church grounds, you can't help but reflect on all those who, like you, have been awed by its silent splendor.
The current church was constructed in 1838 and was officially consecrated on September 15, 1841. It remained an independent parish until 1948 when it became part of the care of the diocese of Cloyne, previously belonging to the diocese of Lismore. It is now part of the Youghal Union of Parishes.
During the summer months, St. Paul's Church continues to serve as a place of worship and hosts remarkable services such as the Harvest Festival and a candlelit carol service in December.
Rectors have included:
John Bourke Wallace, Rector of Ardmore 1829 – 1871
Canon Thomas Robert Rothwell, Rector of Ardmore 1871 – 1914
William Henry Rennison, Rector of Ardmore 1914 – 1921
Rev. Albert Armstrong Burd, Rector of Ardmore 1922 – 1925
Rev. John Warren, Rector of Ardmore and Templemichael 1925 – 1948