When you visit Ardmore, you'll be struck by the diversity and uniqueness of the houses that colour this small village.
In particular, you'll see the two fine thatched cottages that proudly frame the Main Street.
But, thatched cottages have become less visible in the landscape of Ireland today.
Once they defined a heritage whereas now they sadly reflect a passing tradition.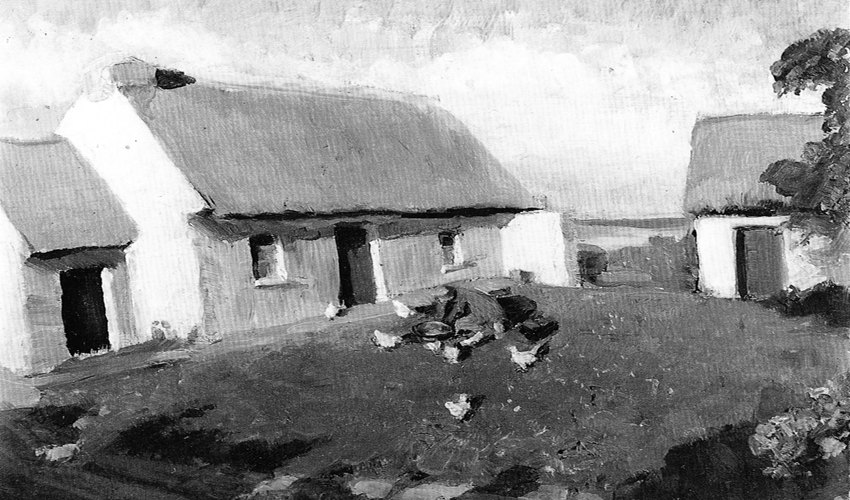 A Moment In Time
However, the branch of the local ICA understood the importance of celebrating this skilled work. They also saw that the numbers of thatches were in decline.
That's why they undertook a survey of the thatched cottage in Ardmore and Grange Waterford that we present here.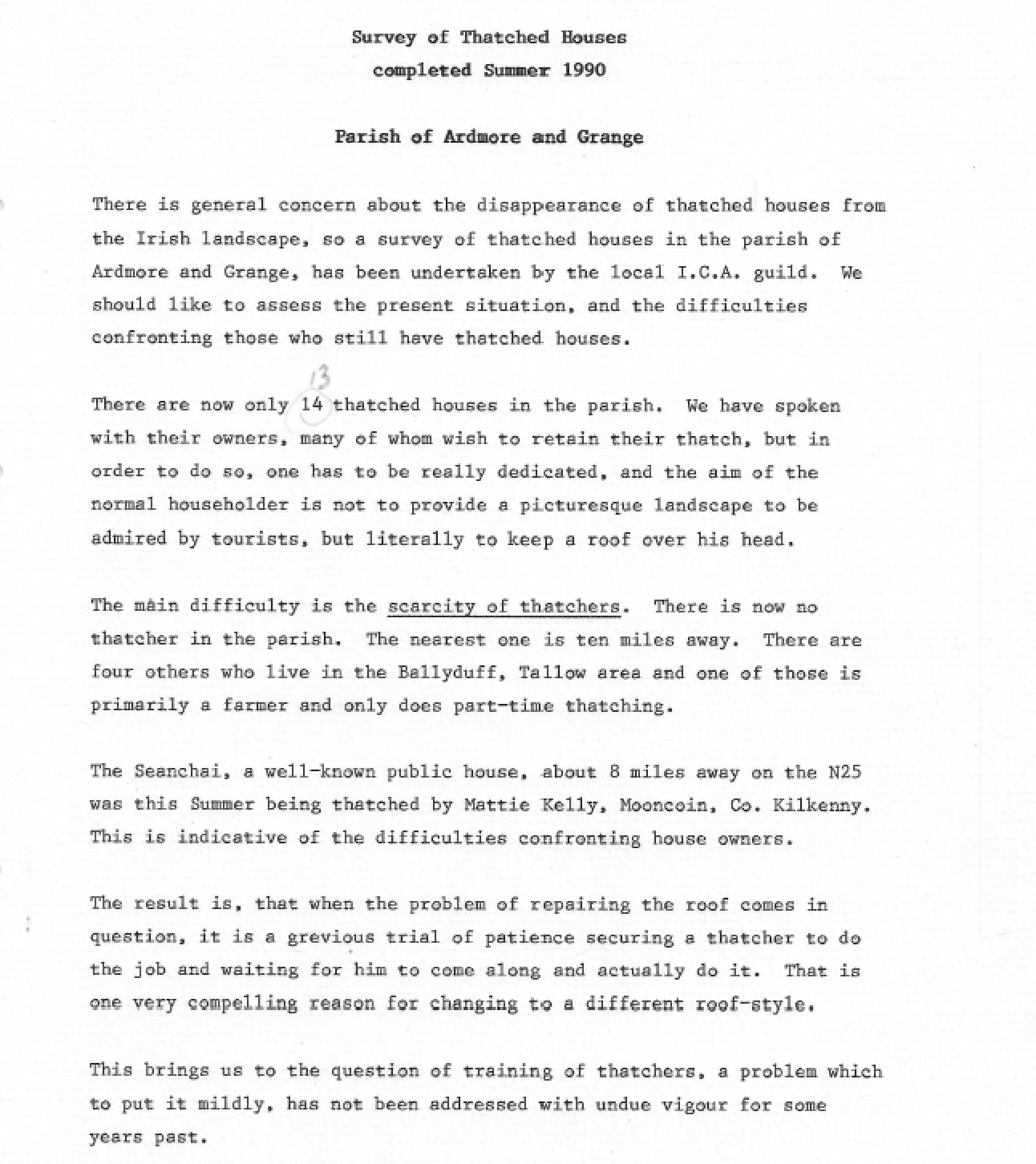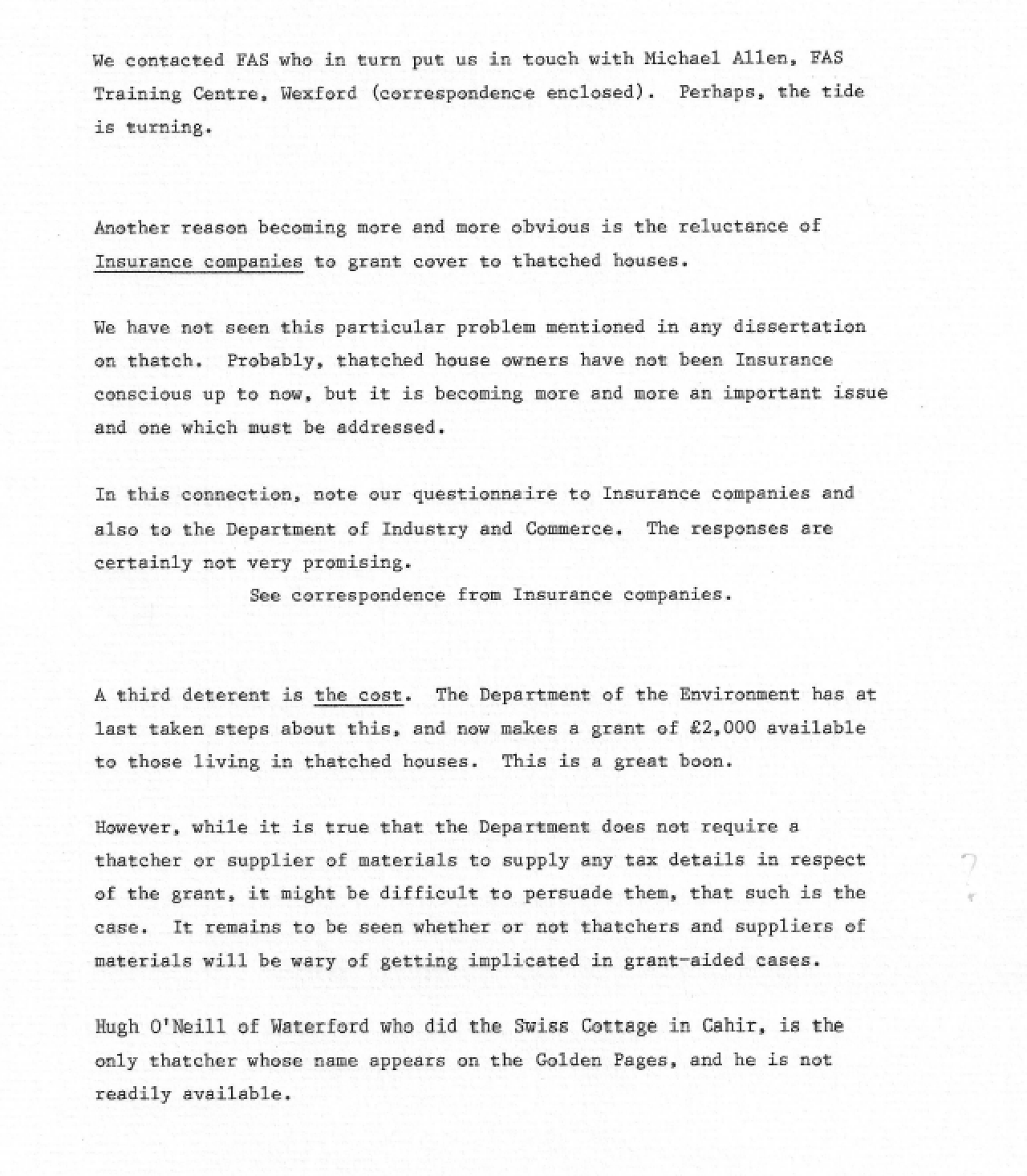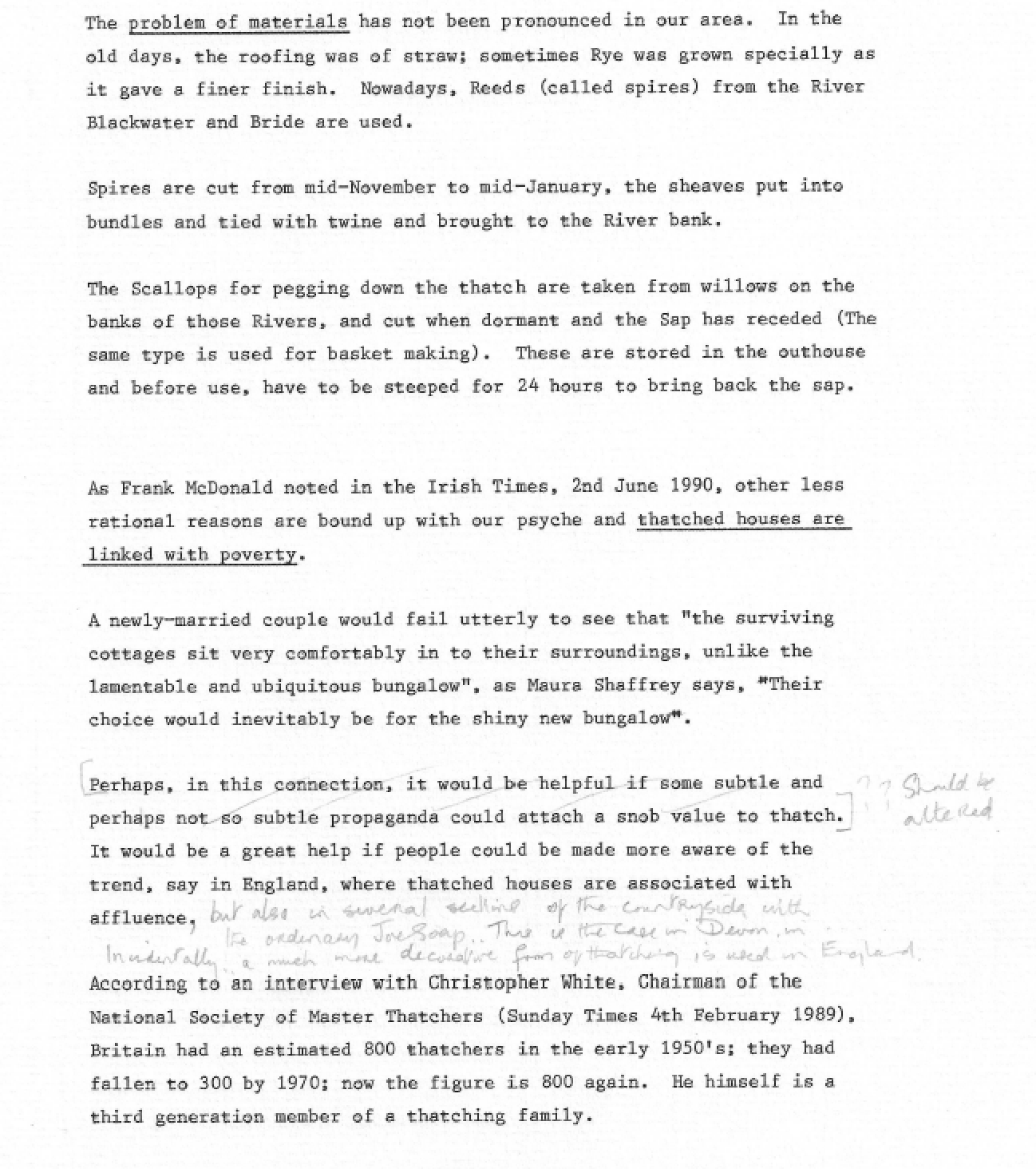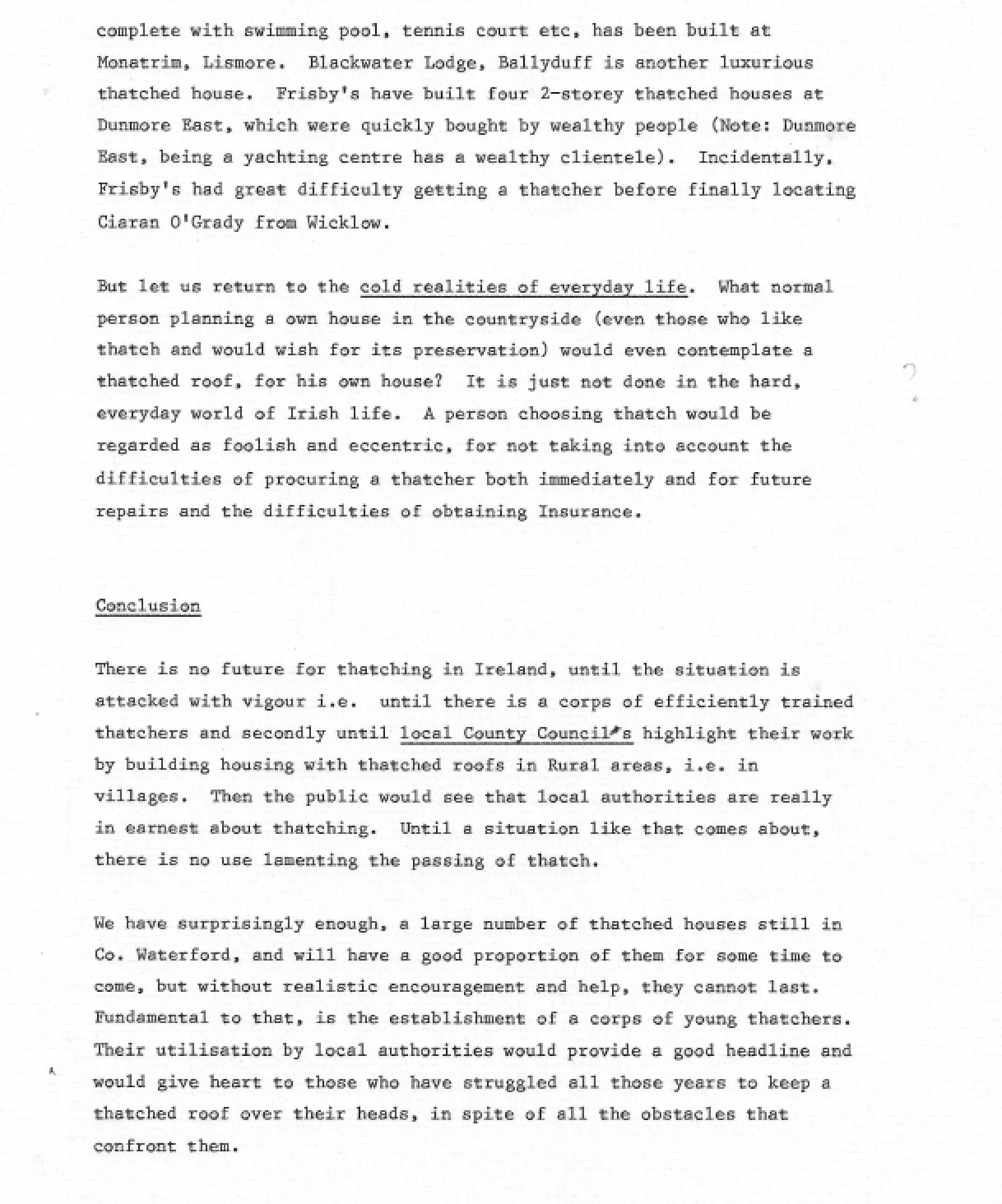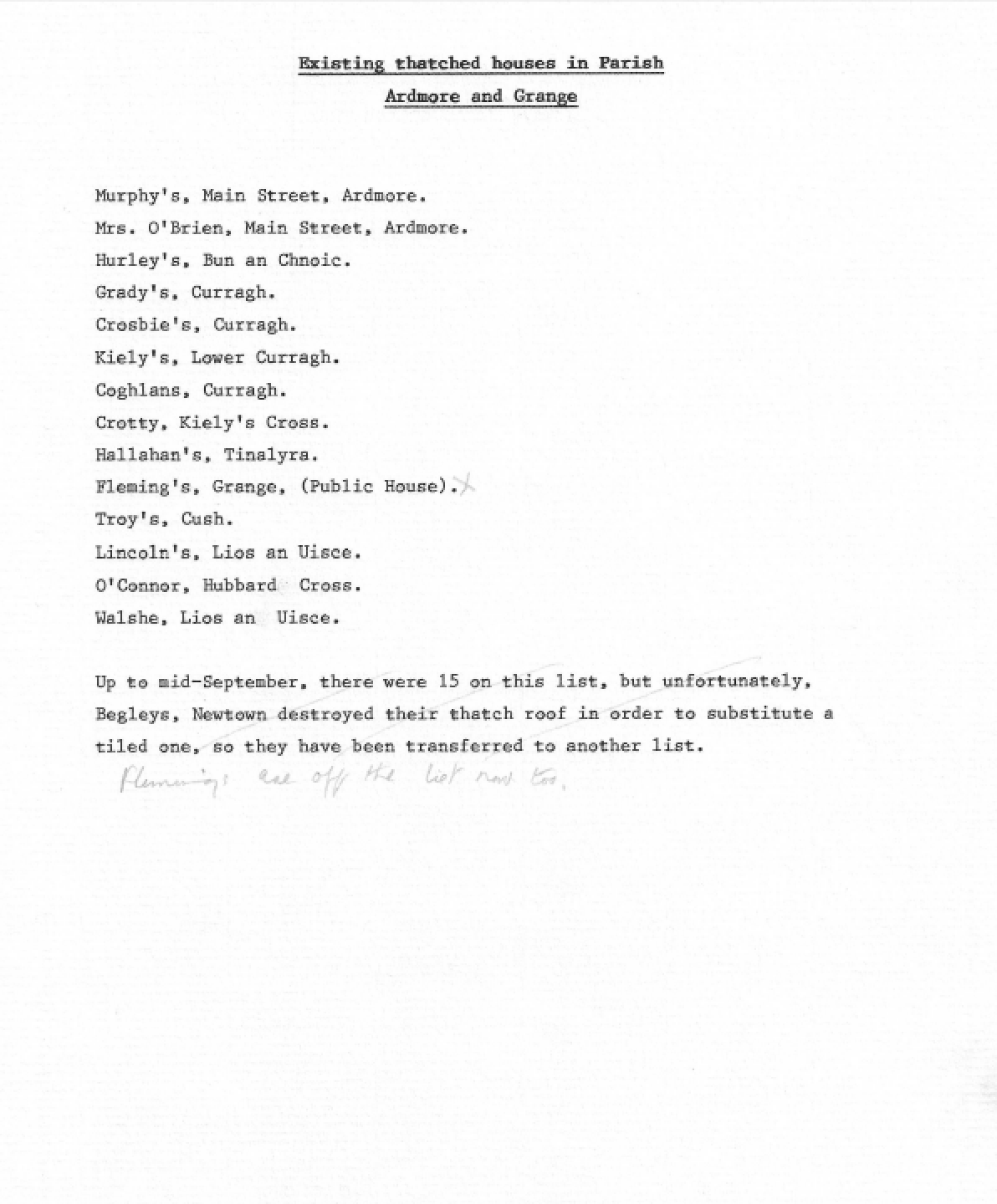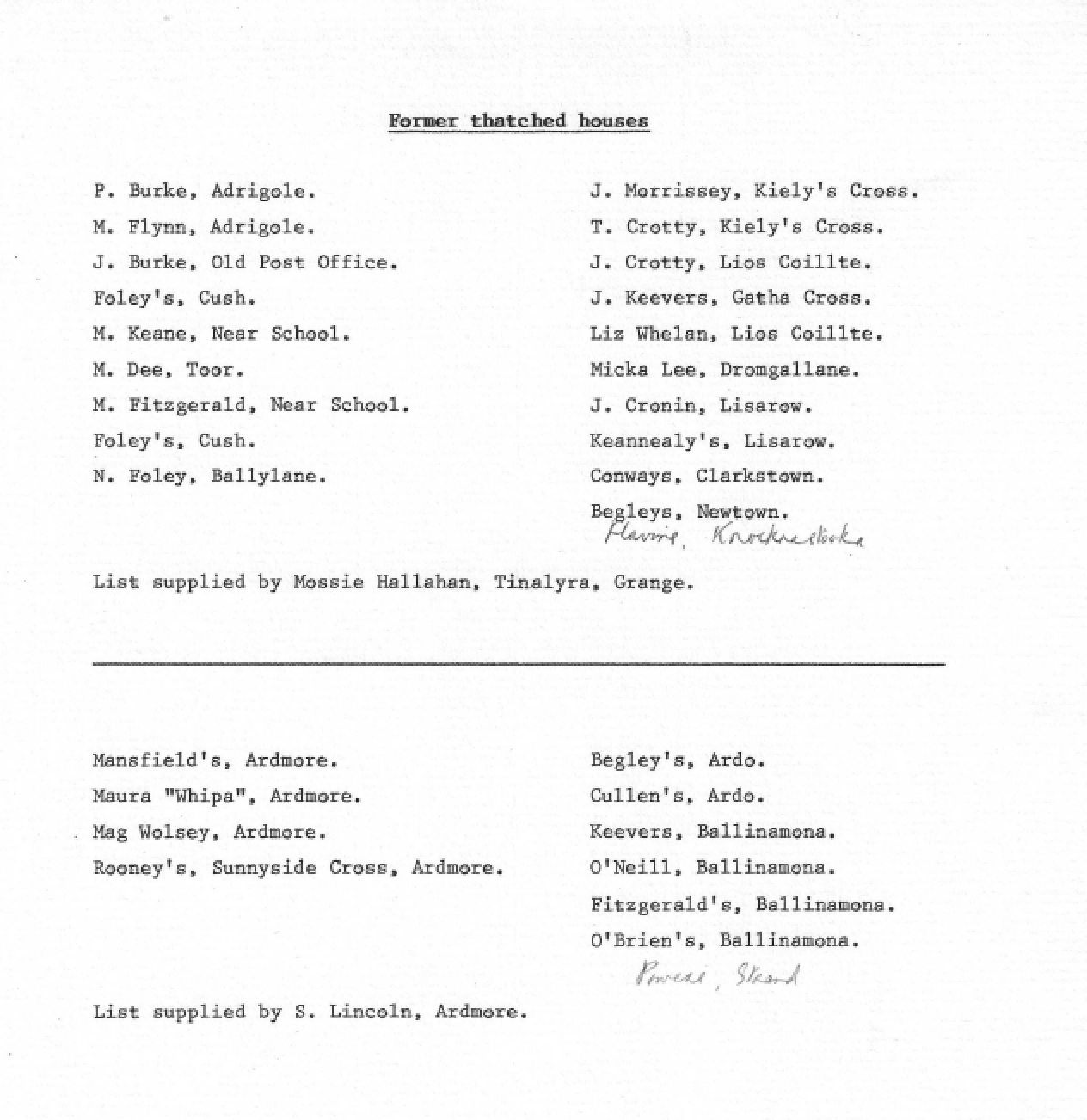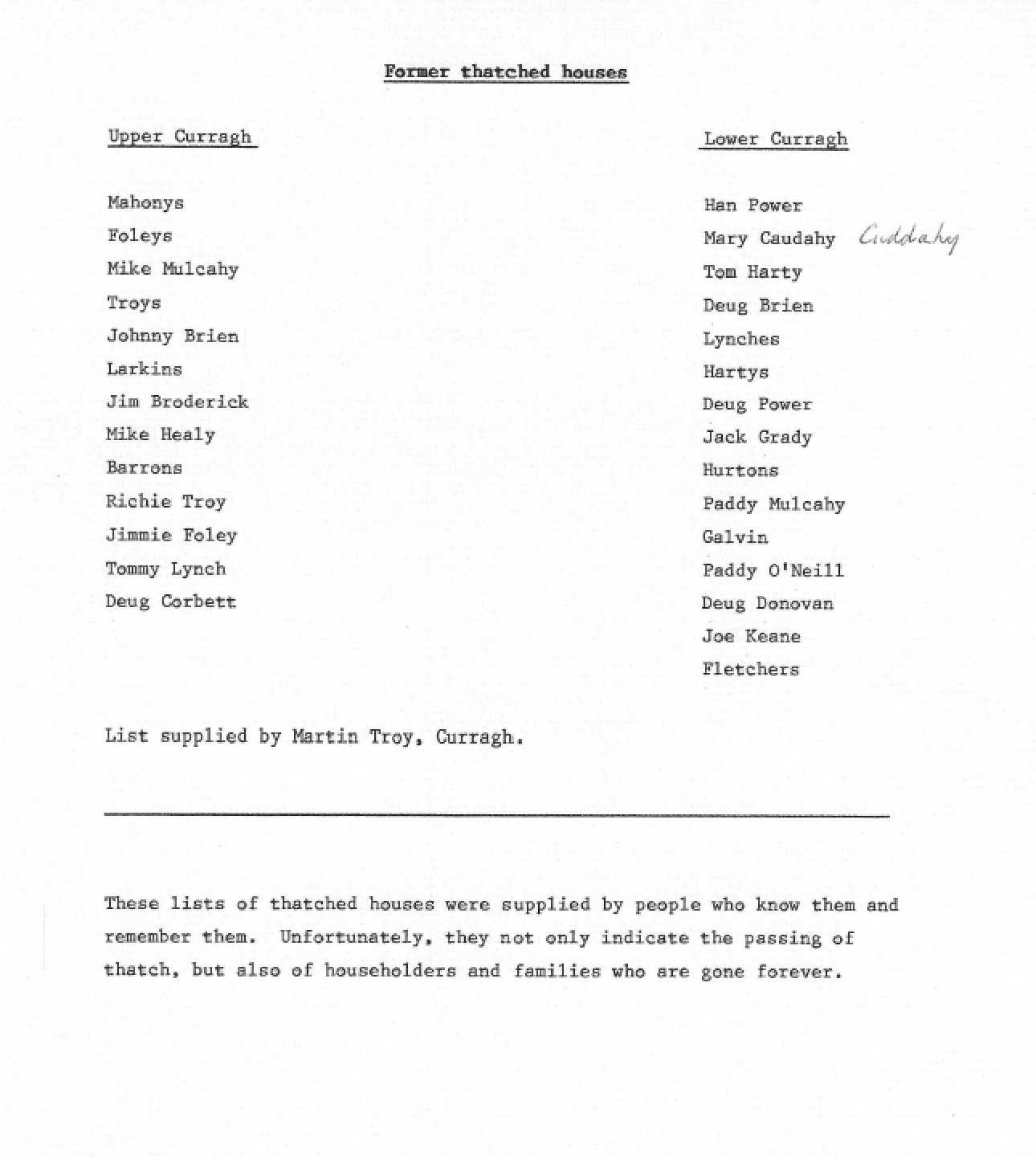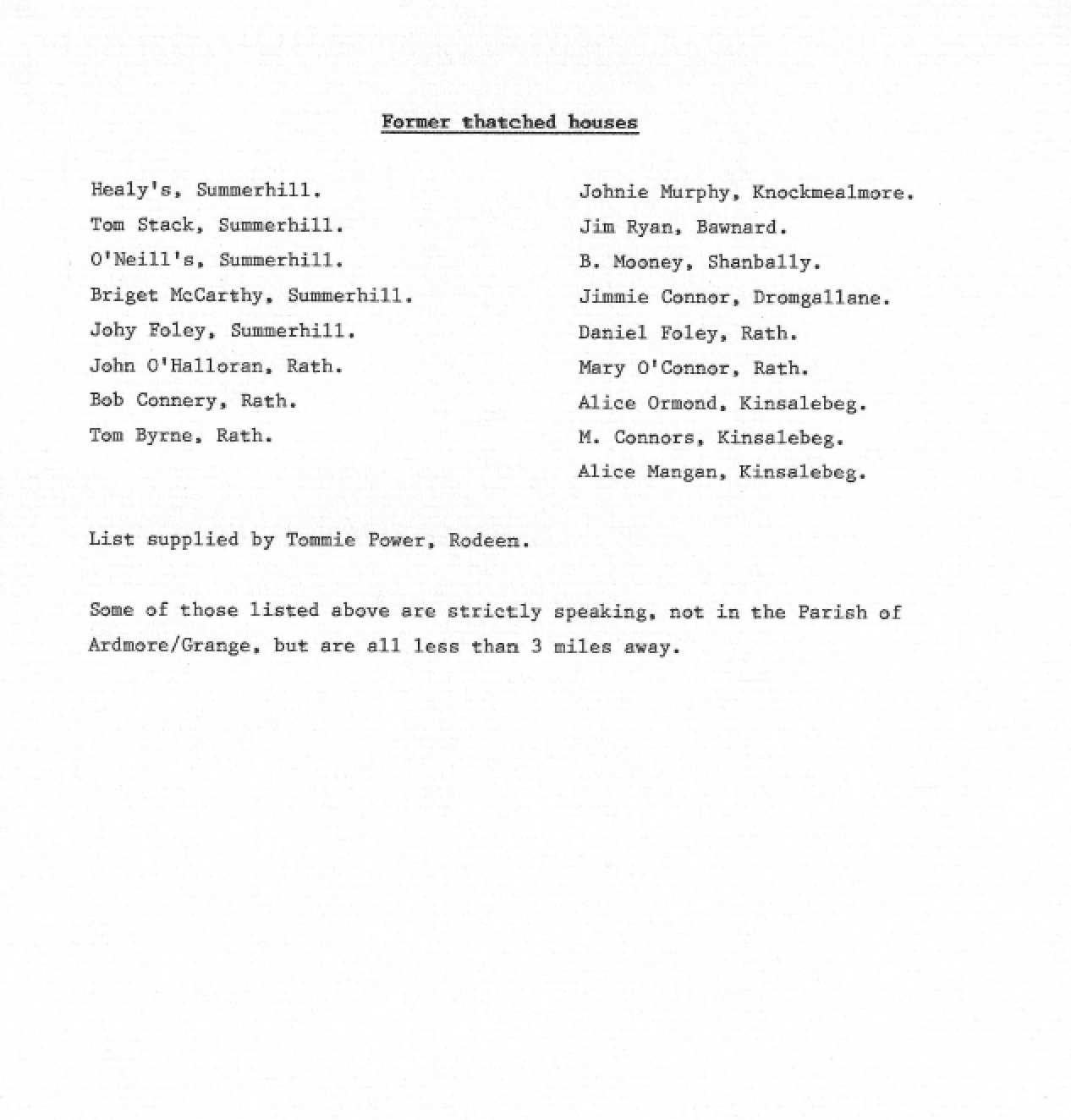 We include some more images of thatched cottages as collected as part of this research.
Mrs Connery, Rath
Hallorans, Rath (Hubbards Cross) – Spire in back yard.
unknown (do let us know if you can identify this cottage)
Lickey Bridge
Geogh
Lynch
Lincoln
Geogh
The main picture of this post is of a painting known as Mary Cuddihy's Cottage By Isadell O Dell (1871 – 1943). This cottage was identified by Martin Troy in the report as being in Lower Curragh.